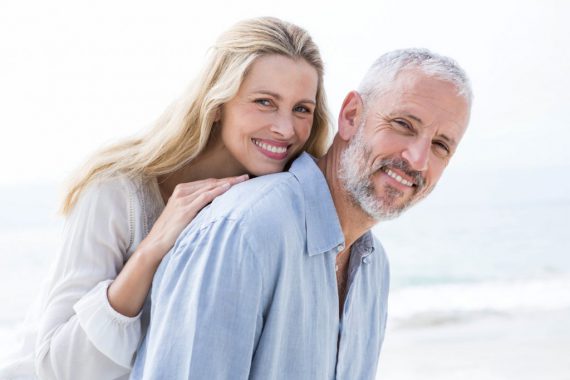 Diabetes is a dangerous disease.
If you haven't been diagnosed with it, you might not even give it a second thought. And that's just one of the things especially insidious about a disease that can start working on you years in advance before there are any obvious symptoms.
Another is that — if not properly treated — it can set you up for other health conditions that can be just as deadly, including heart disease, kidney problems and Alzheimer's disease.
Heart disease is the one I find especially scary in that list. As I've shared with you before, I have a family history of heart problems.
But that's not the worst of it… if you're a woman with diabetes, you face a much higher risk of death — including heart failure.
So, let's look at why and what you can do about it…
Sex-specific diabetes research
According to the International Diabetes Federation (IDF), by the year 2040 around 313 million women will be suffering from the disease. And diabetes is the ninth leading cause of death in women. It claims 2.1 million female lives every year — a higher number than men.
This led researchers from The George Institute for Global Health to delve more deeply into the sex-specific risks associated with blood sugar problems.
They conducted a global study of 12 million people and found that for women, diabetes is far more likely to lead to heart failure than it is for men. In fact, they discovered:
• Women with type 1 diabetes have a more than 5 times increased risk of heart failure compared with those without diabetes. For men, the risk was 3.5 times higher.
• Type 1 diabetes is associated with a 47 percent excess risk of heart failure compared to men.
• While the difference in type 2 diabetes was not as great, it was still significant with women having a 9 percent higher excess risk of heart failure than men.
"It is already known that diabetes puts you at greater risk of developing heart failure but what our study shows for the first time is that women are at far greater risk — for both type 1 and type 2 diabetes," said lead author and research fellow Dr. Toshiaki Ohkuma from The George Institute.
Why are women at risk?
Clearly women are at much higher risk from diabetes, but the question is why…
According to study co-author Dr. Sanne Peters, of The George Institute for Global Health at the University of Oxford, there are a number of reasons behind the dangers.
"Women were reported to have two years' longer duration of prediabetes than men and this increased duration may be associated with greater excess risk of heart failure in women" said Dr. Peters. "Some major concerns are that women are also being undertreated for diabetes, are not taking the same levels of medications as men and are less likely to receive intensive care."
And unfortunately on top of the greater heart failure risk women face from diabetes, The George Institute has also already shown women with diabetes have a significantly greater risk of stroke, heart disease and dementia than men.
Yikes!
Better blood sugar support
All of this means that while men with diabetes definitely need to take steps to control their blood sugar, women with the disease have even more reason to find better ways to support healthy blood sugar levels.
Luckily, there are a number of ways to help keep your blood sugar in check…
#1 — Exercise
Studies show that a single bout of exercise can boost your insulin sensitivity for up to 16 hours. And since improved insulin sensitivity increases your cell's abilities to utilize the sugar in your bloodstream, it's easy to see how physical activity can help.
#2 — Go low carb
Your body breaks down carbohydrates into sugars. So, if you want to keep your blood sugar in the healthy range and eliminate blood sugar spikes, reducing the number of carbs in your diet is vital. That doesn't mean you have to go full-on keto. Look for information on the "satiating diet." If the Mediterranean diet and Keto diet had a baby, this would be it.
#3 — Pick up a glass of water
Staying hydrated can help lower your risk of blood sugar issues. So, shoot for eight to 10 8 oz. glasses of water per day.
#4 — Add in resveratrol
A meta-analysis of studies has shown that the antioxidant, resveratrol (found in red wine), significantly improved fasting blood glucose and insulin levels, as well as insulin resistance. This makes high quality resveratrol the perfect supplement for people concerned about avoiding blood sugar problems.
#5 — Consider black seed oil
One of the active compounds found in the Nigella sativa plant (also known as black seed oil), thymoquinone (TQ), induced what researchers called "antidiabetic activity."
Specifically, it was shown to reduce appetite, glucose absorption in the intestines, blood glucose level, cholesterol and triglyceride levels, body weight and could help simulate the secretion of insulin from beta-cells in the pancreas.
If you're a woman living with pre-diabetes or diabetes, it's especially important to not only manage your disease and follow your doctor's advice, but to be aware of the additional heart health danger you face. Support for healthy blood sugar, including a healthy lifestyle, is a must.