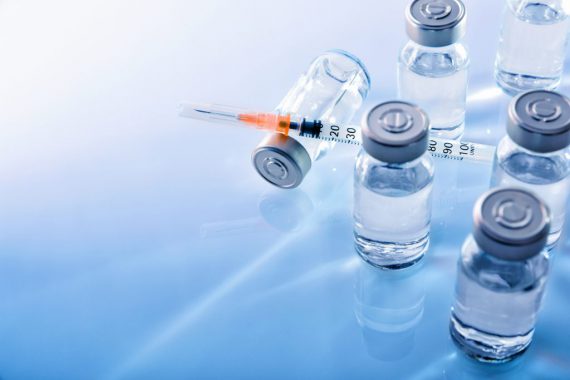 The normal course of treatment for someone with type 2 diabetes goes something like this…
Your doctor suspects a problem so a blood sugar test is ordered.
The test confirms you have an issue, so the doctor officially diagnoses you and gives you a diet and exercise recommendation.
You are started on a first-line diabetes drug like metformin.
For some people, this is where it stops… but for others, more steps are required… steps that could have deadly consequences.
For many, those first-line diabetes drugs just aren't enough to control blood sugar problems, so their doctor prescribes a second, and sometimes even third, option to manage their diabetes.
And that's where the problems start.
New study reveals serious heart dangers
A new study by researchers at Northwestern University has revealed that two of the most common types of second-line drugs for type 2 diabetes treatment could put your heart at grave risk.
The scientists used data from 132,737 patients with type 2 diabetes who were starting second-line treatment.
The scientists were, therefore, able to use real-world evidence to complement findings from previous randomized trials which studied only one active drug compared to placebo.
The two drugs they studied — sulfonylureas and basal insulin — are commonly prescribed to patients after they have taken metformin but need a second-line medication because metformin alone didn't work or wasn't tolerated. This occurs in more than half of patients nationwide (60 percent).
This is a scary statistic because the patients who end up taking either of these drugs are more likely to experience heart problems than those taking a newer class of diabetes drugs known as DPP-4 inhibitors. How much more likely? 36 percent more for those taking sulfonylureas and twice as likely for those taking basal insulin.
The researchers say that physicians should consider prescribing newer classes of antidiabetic medications more routinely after metformin, rather than sulfonylureas or basal insulin.
However, these drugs are more expensive, which is the main reason they're not as commonly prescribed, they say.
"This should force providers to think about cardiovascular effects of these drugs early in the course of diabetes treatment, and shift prescribing patterns to newer drugs that have more favorable cardiovascular profiles," O'Brien said.
Time for a safer alternative and then some
So, if you're on one of these dangerous second-line diabetes drugs, it's time to talk to your doctor about a safer alternative.
But whatever course of treatment you decide on, there's something else that can help afford you some cardiovascular protection at the same time.
And that's to supplement with resveratrol. I've written before about the secret to combating type 2 diabetes using resveratrol to help reduce fasting blood glucose.
Your resveratrol supplement of choice should contain superfruits that have been shown to:
• Support your immune system
• Protect you from free radical damage
• Promote a healthy cardiovascular system
• Reduce the inflammation in your body
• Support a healthy weight