Benefits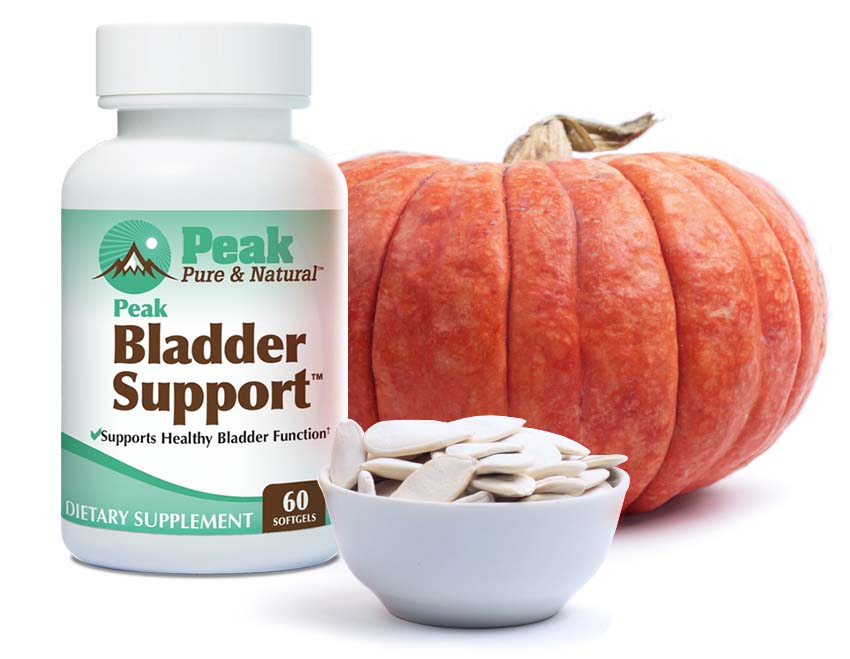 How Peak Bladder Support™ Helps
Nature's time-tested and true source of urinary support, pumpkin seed, plus natural plant phytoestrogens, come together synergistically in Peak Bladder Support™! Together this proprietary blend, patented as the Go-Less® formula, was clinically tested and found to promote a strong stream and urinary flow, ability to hold your bladder longer and uninterrupted sleep! For both men and women, this formula supports:
Ability to hold your bladder overnight

Frequency and Urgency to "Go"

Bladder Function

Bladder Leaks

Uninterupted Stream and Urine Flow

Bladder health impacted by age, childbirth, menopause and hormone fluctuation
Ingredients
What Are the Active Ingredients in Peak Bladder Support™
The active ingredients in Peak Bladder Support™ work to ease the frustration and embarrassment of an uncooperative bladder. Say goodbye to searching for bathrooms everywhere you go… interrupted movies, ball games and church services… and feeling like a zombie during the day due to nighttime trips to the bathroom.
It's not your fault. Your bladder just isn't as strong as it used to be and could use some extra help…
For women, age, childbirth, menopause and hormone fluctuations may call for extra support to maintain healthy urinary function.
For men, decreased hormones, prostate problems and an aging body may result in the need for extra bladder support.
An increased "need to go" and inability to "hold it" is quite common for adults over 60.
The active ingredients in Peak Bladder Support™ come from the patented Go-Less® formula — a proprietary blend of EFLA® 940, a water-soluble special pumpkin seed extract, and SoyLife® soy germ isoflavones. It is the first clinically proven formulation to target both the signs and causes of a weak, leaky bladder.
The Ingredients in Peak Bladder Support™
SoyLife® Soy Germ Isoflavones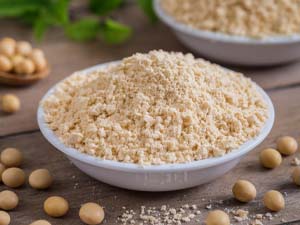 But what are soy germ isoflavones? Soy isoflavones are natural plant estrogens called phytoestrogens. They naturally support balanced hormones — an important key to healthy bladder function. Balanced testosterone and estrogen help sustain the strength of the bladder muscle and pelvic floor. SoyLife® is the only patent-protected soy germ isoflavone ingredient available on the market for use in dietary supplements.
SoyLife® soy germ isoflavones is a unique isoflavone ingredient manufactured exclusively from carefully selected non-GMO soy germs. SoyLife® has been the leading isoflavone product for more than 15 years and contains the class of phytoestrogens that help support healthy hormone balance in the body. This hormonal balance is important for the health of the bladder.
EFLA 940 Special Pumpkin Seed Extract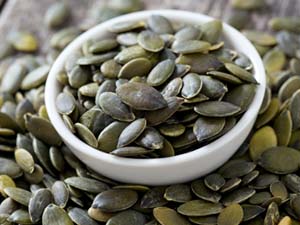 Native Americans used pumpkin seeds as an age-old remedy for bladder, kidney and digestive problems. Now, scientific research proves that EFLA® 940 pumpkin seed extract really works to help keep the bladder locked tight.
EFLA 940 special pumpkin seed extract can help overactive bladder and in-bladder pressure. It is manufactured using proprietary EFLA®HyperPure technology which allows for the highly selective removal of unwanted contaminants. It also allows for the removal of fat-soluble components from the pumpkin seed extract, allowing for increased stability and solubility with no rancidity.
Label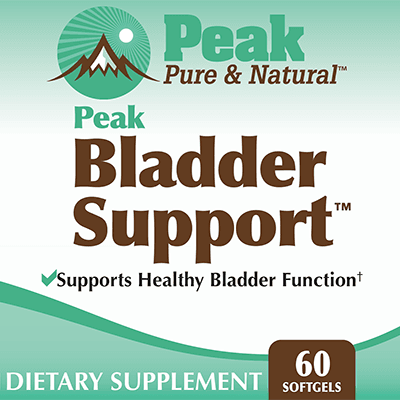 Supplement Facts
Serving Size: 2 Softgels
Servings Per Container: 30
| | | |
| --- | --- | --- |
| | Amount Per Serving | %DV |
| Fat Free Pumpkin Seed Extract | 540 mg | * |
| Isoflavone Glycosides | 30 mg | * |
*Daily Value (DV) not established.
Other Ingredients: Rice Bran Oil, Fat Free Pumpkin Seed Extract with Isoflavone Glycosides (Go-Less™) Powder, Gelatin, Glycerin, Purified Water, Yellow Beeswax, Annatto Extract, Soy Lecithin.
Allergens: Contains Soy
Go-Less™ is a pre-mix powder of EFLA® 940 Pumpkin Seed Extract and SoyLife® 40% Soy isoflavones. Go-Less™, EFLA® 940, and SoyLife® are trademarks of Frutarom USA, Inc.

Suggested Use: Adults take two (2) softgels daily with water, preferably with a meal, as a dietary supplement, or as directed by a healthcare practitioner.
Warnings: KEEP OUT OF REACH OF CHILDREN.
Do not exceed recommended dose.
Do not use if clear neck seal is broken or missing.
If you are nursing, pregnant, taking medication or have a medical condition, consult your physician before taking this product.
Store at room temperature, in a dry place.
†This statement has not been evaluated by the Food and Drug Administration. This product is not intended to diagnose, treat, cure or prevent any disease.
Manufactured for: Peak Pure & Natural®
P.O. Box 24638
West Palm Beach, FL 33416
1-866-773-6899
www.PeakNatural.com
PPN00102
Both the ingredients as well as the amount of any ingredient used in Peak Pure & Natural® product formulations are chosen based on the following criteria:
Maximum Safety, Efficacy, Quality, Purity and Benefit
Many supplement manufacturers formulate products that only contain the minimum approved amount of any ingredient needed to qualify. Our products are different.
We provide the amount that research shows will provide optimal efficacy while remaining in safe, approved limits. Those other manufacturers are hoping you won't look too closely at their product labels to see you're paying a maximum price for the minimum benefit.
We also take into consideration the synergy between ingredients and how they affect each other when choosing how much to use in a product formulation, as well as the serving recommendations.
Peak Bladder Support™ contains the same dosage of EFLA®940 special pumpkin seed extract and soy isoflavones shown to improve urinary incontinence, overactive bladder and frequent nighttime urination in three human clinical trials.
You can also feel confident that we go to great lengths to ensure quality, purity and your satisfaction in every product we offer so you can stay in Peak health.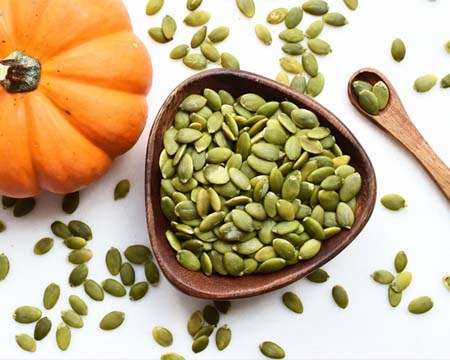 The Peak of Transparency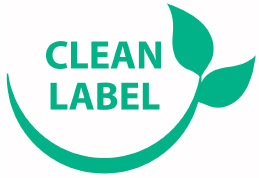 Clean Label: Product is manufactured without silicon dioxide, magnesium stearate and other synthetic fillers commonly used in the manufacture of nutritional supplements.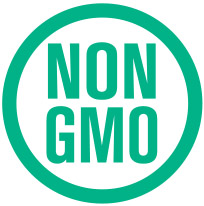 NON GMO: Ingredients are from non-GMO sources.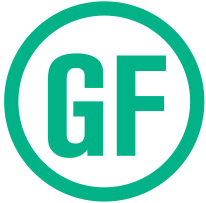 GF: Ingredients are free of gluten and manufactured in an environment free of gluten; eliminating the risk of contamination.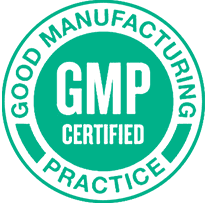 GMP Certified: Manufactured in a facility in accordance with Good Manufacturing Practices.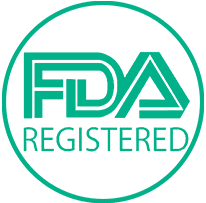 FDA Registered: Manufactured in an FDA Registered facility.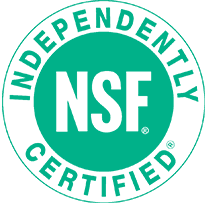 NSF Certified: Manufactured in a facility independently inspected for adherence with standards for safety, quality and performance standards as developed by NSF International.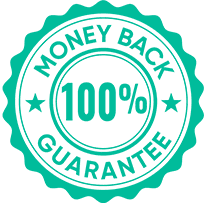 100% Guaranteed: Your purchase is protected by our 100% Money Back Lifetime Guarantee!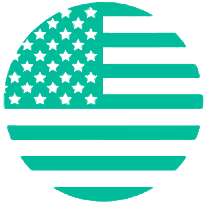 Manufactured in USA: With quality ingredients from around the world.
How-to-use
How to Use Peak Bladder Support™
For maximum benefit from your supplement:

Take Peak Bladder Support™ daily
The serving recommendation for Peak Bladder Support™ is two softgels daily. Though clinical studies show improvement in as little as seven days, they also show greater improvement over time. As with most supplements, if you stop taking Peak Bladder Support™ the improvements will likely revert.

Take Peak Bladder Support™ with water
Drink a full glass of water with your daily serving of Peak Bladder Support™. The Go-Less® formula is water soluble and drinking water with your softgels will maximize bioavailability. Water also promotes bladder health.

Take Peak Bladder Support™ earlier in the day and with a meal
Breakfast or lunch are the ideal mealtimes to take your daily serving of Peak Bladder Support™. If you forget, you can take it at dinner time, but keep in mind that drinking a full glass of water with your supplement close to bedtime may interfere with expected nighttime benefits.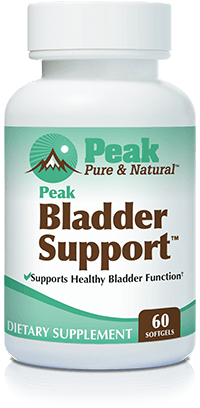 Decrease Nighttime Urination

Reduce Frequency

Decrease Urgency to "Go"

Support Bladder Function

Avoid Bladder Leaks

Support Urine Flow
FAQ
FAQ (Frequently Asked Questions)
Several in vitro and in vivo experiments show the Go-Less® proprietary blend works in two ways:
#1: Bladder muscle strength. SoyLife® soy germ isoflavones promotes healthy hormonal balance that helps support the strength of the bladder muscle and pelvic floor.
#2: Bladder muscle relaxation. The proprietary blend promotes relaxation of the bladder muscle. EFLA® 940 special pumpkin seed extract supports bladder pressure relief and normal and healthy bladder control by promoting strength of the detrusor and sphincter muscles.
Some people will notice positive results in as little as a few days of starting Peak Bladder Support™ supplements. However, "every body" is different, therefore we recommend you give your supplements time to work. For best results, take two (2) softgels daily for at least 90 to 120 days to see maximum benefit. Individual results may vary.
Both SoyLife® soy germ isoflavones and EFLA®940 special pumpkin seed extract have been tested for efficacy and safety in more than 35 clinical studies.
This supplement can be taken at any time of day, however, it is best taken with meals.
Take two softgels daily with water, preferably with a meal.
Peak Pure & Natural® products are manufactured in the USA with quality ingredients from around the world.
The active ingredients in Peak Bladder Support™ are sourced from plants.
A pharmacist or medical professional can advise you if you have any concerns with any other medications you are taking.
It is not recommended unless you are advised to by your physician.
We do not recommend you stop taking any medication you have been prescribed without first talking to your doctor.
This product is designed for adult humans.
If you are pregnant or nursing or have a special condition, consult your physician before taking this supplement.
Supplements should be stored in a cool, dry location.
Reviews
Review of Peak Bladder Support
The Peak Bladder Support may be doing what it was intended to do. However a few weeks ago I underwent a radical prostatectomy, involving the removal of possibly cancerous tissue. I will continue taking the supplement until it's gone, but from my point of view it was a little too late to have much effect.
Bladder Support
I have tried it and then discontinued it. I found I had better control taking it,
Product update
I have found no improvement since using the bladder and prostate products so far
Bladder Support
I like it real well, works as advertised .
Starting to feel better will continue to use awhile longer
For Me It's Personal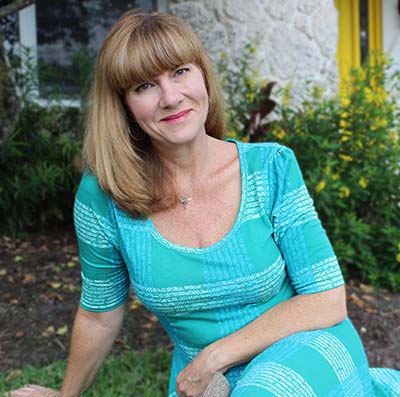 I'm Virginia Tims-Lawson, founder of Peak Pure & Natural. Natural health research and nutritional supplements are my passion. As are maintaining a healthy and active lifestyle well into my senior years. And because you're here, I bet you have the same goal.
At Peak Pure & Natural, our approach to supplement formulation is different from our competitors. Simply put, you won't find any "fairy dust" formulas here. We believe nutritional supplements that contain every ingredient, but the kitchen sink is a waste of your hard-earned money … because there is not enough of any one ingredient to do the job it promises.
That's why we've developed Peak Bladder Support™ with only the highest quality and most efficacious ingredients demonstrated to best support your bladder health. That means you get a formula with the right ingredients in the right amounts that work so can enjoy all the bladder benefits we promise.
We also believe you must give Peak Bladder Support™ time to work. That's why we offer multi-bottle discounts on our Peak Bladder Support™ supplement. And free shipping anywhere in the U.S. when you order 3 or more bottles.
And I personally stand behind our Peak Bladder Support™ supplement with Virginia's "Lifetime" Money-back Guarantee of Satisfaction. It's the best in the business and here's how it works:

Our 100% Lifetime Guarantee of Satisfaction
Get Peak Bladder Support™ exclusively from Peak Pure & Natural®!
Try Peak Bladder Support™ today and take back control of your bladder!
Your purchase is Risk-Free because you're covered by my 100% lifetime guarantee of satisfaction: If at any time 1 month, 1 year or even 10 years from now you aren't completely satisfied with your purchase, just send back the Peak Bladder Support™ bottle(s) — full, open or even empty and we'll refund 100% of your purchase price.
Feel confident giving Peak Bladder Support™ a good try because you have a lifetime to decide if it's working for you, no kidding!

Peak Bladder Support™ pairs well with Peak DIM™
Industrial pollutants, processed foods, pesticides, plastics, coated cookware and even flavor additives, have given rise to a silent hormone disrupter called xenoestrogens. This fake estrogen mimics the hormone estrogen and excessive amounts can impact normal hormone balance causing unwanted health problems. Both men and women are at risk for conditions related to estrogen dominance and DIM can help flush fake estrogens and support balanced hormones.
The active ingredient in Peak DIM™ is Di-indole Methane, or DIM for short. Found primarily in cruciferous vegetables like broccoli, cauliflower, and cabbage (food sources of phytoestrogens, like SoyLife®), DIM supports healthy hormone balance by carrying unwanted, artificial estrogens safely out of the body.
Because estrogen dominance can decrease testosterone in men and women, a hormone that helps sustain the bladder muscle and pelvic floor, Peak DIM™ is a natural complement to Peak Bladder Support™.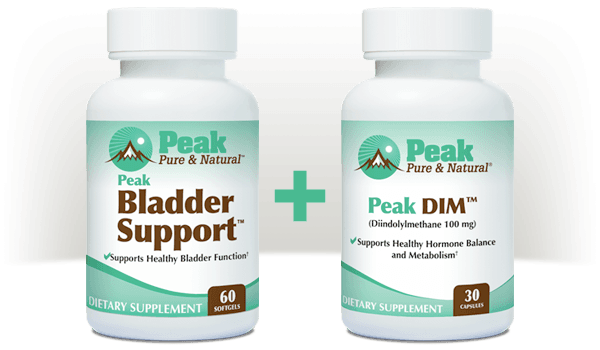 Commitment to Customer Satisfaction
Thank you for your integrity!
"Just a short note to thank you for your company's integrity in regard to your 100% Lifetime Satisfaction Guarantee. Even though the product we tried didn't seem to work for us, we appreciated the prompt full refund of our purchase price after we sent back the remaining unopened bottles along with the empty ones."
— Daniel R., OR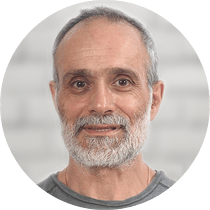 Your Service is Exceptional!
"I compliment Peak Pure & Natural® for the prompt full refund I requested. Your service is exceptional, I received a refund within a week of returning your supplements."
— Robert N., WA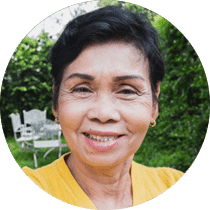 Great work!
"5 years and counting! Keep up great work Virginia. Feel like family, use 6-8 products."
— Patricia Y., Tooele, UT
Products related to this item