At Peak Pure & Natural® we go to great lengths to ensure quality and purity in every product we offer. You can rest assured that our products are safe, of high quality and formulated to really work for you so you can stay in Peak Health… plus they're always backed by our 100% Complete and Unconditional Lifetime Guarantee of Satisfaction.
To demonstrate our dedication to Quality and Safety in every bottle, we are incorporating the following quality badges on our new product labels… so you're always armed with the information you need to make sure the product you are considering is right for you.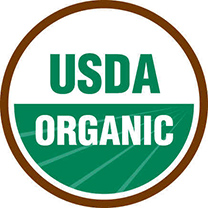 Certified Organic: USDA certified organic foods are grown and processed according to strict federal guidelines that dictate farming practices, on-site inspections, seed sources, fertilizer and pesticide use and soil and water conditions.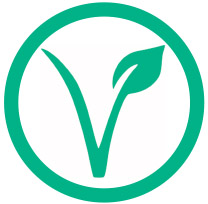 100% Vegetarian: When you see this symbol, it means the product is 100% Vegetarian. Not only are the capsules vegetarian, each ingredient used in the formula is 100% vegetarian as well.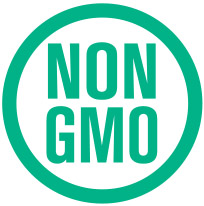 Non-GMO: No genetically modified organisms have been used in this formulation. As much as 80% of processed food in the U.S. now contains GMOs. When you see this symbol, you know we have gone to great lengths to ensure we source ingredients only from Non-GMO sources to ensure your safety.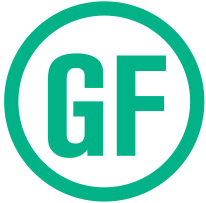 Gluten-Free: We've taken every step in the purchasing of high quality ingredients as well as the manufacturing process to ensure this product is Gluten-Free. We are proud to support those following a healthy, gluten-free lifestyle.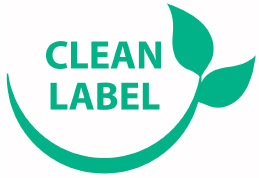 Clean Label: When you see our Clean Label badge, you know immediately that the product has been manufactured without silicon dioxide, magnesium stearate and other synthetic fillers that are commonly used in the manufacturing process of dietary supplements. We use Nu-FLOW® from Ribus, Inc. Nu-FLOW® is made from rice hulls that are sterilized and ground to a fine powder. The unique functionality comes from the fact that Mother Nature causes the rice plant to take up silica from the soil and concentrate it in the hulls of the rice, thereby producing a natural alternative to silicon dioxide and other synthetic anti-caking or flow agents commonly used in dietary supplements.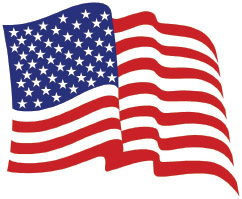 Manufactured in U.S.A With Quality Ingredients From Around The World
We take great care to ensure our products are 100% manufactured in the United States of America with quality ingredients sourced globally.
All raw materials are purchased from qualified vendors who have been approved and audited by our manufacturing partners' Quality Assurance team. Each raw material is tested for identity and purity to ensure we are using only the highest quality ingredients for our products. You can feel confident that what you see on the label is exactly what's in the bottle.
In addition, we only manufacture in FDA Registered and Inspected Facilities and also require our manufacturing partners to be NSF® Certified, which means each facility is regularly and independently inspected by NSF® International to ensure all FDA cGMP requirements are met on a continuous basis.