Benefits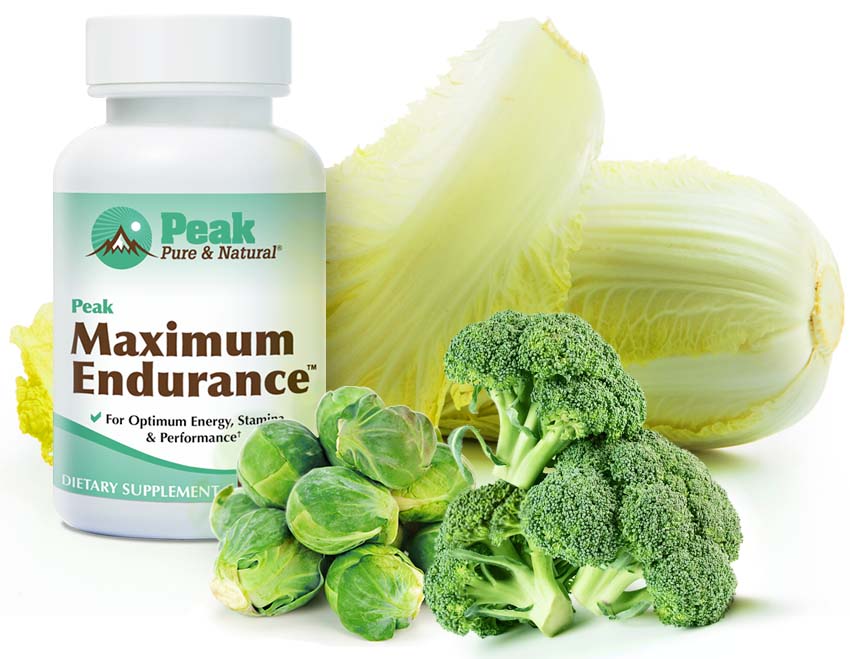 How Peak Maximum Endurance™ Supplement Helps
At middle age, you start feeling changes in your body you may chalk up to aging: energy levels hit rock bottom, weight soars, muscles become soft, skin becomes wrinkled and slack and desire tanks. You may feel past your prime — but science says that's wrong!
Peak Maximum Endurance™ contains clinically-proven nutrients that can help get you back to feeling like a younger version of you by supporting:

Energy

Virility

Strength

Circulation

Hormone Balance

Oxygen Levels

Sex Drive
Performance
Ingredients
What Are the Active Ingredients in Peak Maximum Endurance™ Supplement
Peak Maximum Endurance™ is specially formulated with scientifically backed nutrients that safely and effectively promote optimal oxygen utilization in cells, healthy arteries and blood flow and naturally balanced hormones.
The active ingredients in Peak Maximum Endurance™ include:
Dimethylglycine (or DMG) — This "unsung hero" of the nutritional world is created in the liver from the amino acid glycine. It's involved in at least 41 different processes in your body and is needed by every single cell. Your body can't create certain hormones, neurotransmitters or even DNA without it.
But, as important as that is, nothing tops DMG's ability to help support healthy oxygen levels in your body as well as help optimize oxygen utilization in your cells, organs, and tissues. The increased (and better-used) oxygen helps support a healthy heart, brain and lungs — to help invigorate your entire body.
Nitrosigine® — This patented complex of L-arginine and silicon works hand-in-hand to support healthy blood vessels and circulation. The silicon, well-known in scientific circles for its ability to help support strong connective tissue in the skin and bones, also helps support soft and flexible blood vessels. And that sets the stage for L-arginine to do its work…
L-arginine is converted into a tiny gas molecule called nitric oxide (NO) in your endothelium (the lining of your blood vessels). NO is the substance that triggers blood vessels to open and relax allowing oxygen-rich blood to flow freely.
In a 2014 study, Nitrosigine® was found to raise levels of arginine in just 30 minutes, increase NO levels for participants and support healthy circulation, artery strength and flexibility and cardiovascular health.
Di-Indole Methane (DIM) — This phytonutrient is found in cruciferous vegetables, such as broccoli, cabbage, bok choy, and cauliflower. It helps counter a hormone imbalance called "estrogen dominance."
Estrogen dominance occurs when you're exposed to endocrine-disrupting chemicals commonly found in the air, water and food, called Xenoestrogens. They act like estrogen in the body which can upset natural hormone balance. DIM latches onto the "fake estrogens" in your body, neutralizes them and carries them safely out of your body — supporting healthy hormone balance.
DIM supports more energy, a healthy weight, sound sleep, firm skin, toned muscles and a healthy sex drive.
Peak Maximum Endurance™ for a new you!
The Ingredients in Peak Maximum Endurance™
Dimethylglycine (or DMG)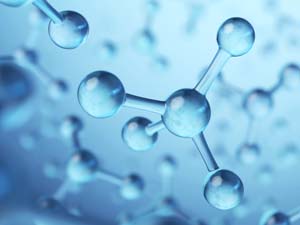 Dimethylglycine (or DMG) — created by your liver from the amino acid glycine, DMG is an important player in at least 41 different processes in your body and is utilized by every single cell. It's vital for the creation of certain hormones, neurotransmitters and even DNA. DMG supports healthy oxygen levels in your body and optimizes oxygen utilization by cells, organs and tissues. Optimized oxygen levels support the heart, brain, and lungs and help the entire body feel invigorated.
Nitrosigine®
Nitrosigine® — a patented complex of Bonded Arginine Silicate engineered to deliver benefits essential to peak sports performance, Nitrosigine® has been clinically studied for safety and efficacy in 30 studies. The use of Nitrosigine® has been shown to promote nitric oxide (NO) production for improved blood flow, focus and energy.
Di-Indole Methane (or DIM)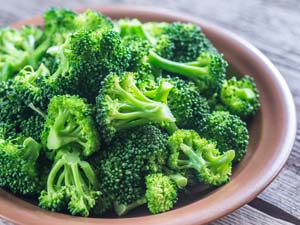 Di-Indole Methane (or DIM) — is a phytonutrient found in cruciferous vegetables that helps neutralize the effects of fake estrogens to counter estrogen dominance and promote balanced hormones. To get the benefit of the 100 mg of DIM found in one Peak Maximum Endurance™ capsule, you'd need to eat at least 3 pounds of cruciferous vegetables DAILY to get enough DIM to see a benefit.
Label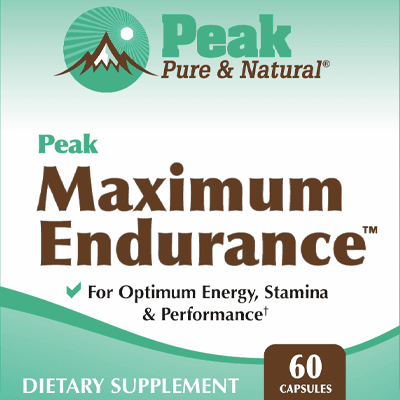 Supplement Facts
Serving Size: 2 Capsule
Servings Per Container: 30
| | | |
| --- | --- | --- |
| | Amount Per Serving | %DV |
| Arginine Silicate Inositol (Nitrosigine®) | 500 mg | * |
| N, N-Dimethylglycine HCI (DMG) | 250 mg | * |
| DIM (Di-Indolyl-methane) | 100 mg | * |
*Daily Value (DV) not established.
Other Ingredients: Vegetable Capsule, Rice Concentrate (Nu-Flow®), Organic Nu-MAG™.
Nu-Flow® is a registered trademark of Ribus, Inc.
Nitrosigine® is a registered trademark of Nutrition 21, and is patented.


Suggested Use: Adults take two (2) capsules daily with water, preferably with a meal, as a dietary supplement, or as directed by a healthcare practitioner.
Warnings: KEEP OUT OF REACH OF CHILDREN.
Do not exceed recommended dose.
Do not use if clear neck seal is broken or missing.
If you are nursing, pregnant, taking medication or have a medical condition, consult your physician before taking this product.
Store at room temperature, in a dry place.
†This statement has not been evaluated by the Food and Drug Administration. This product is not intended to diagnose, treat, cure or prevent any disease.
Manufactured for: Peak Pure & Natural®
P.O. Box 24638
West Palm Beach, FL 33416
1-866-773-6899
www.PeakNatural.com
PPN00132
Both the ingredients as well as the amount of any ingredient used in Peak Pure & Natural® product formulations are chosen based on the following criteria:
Maximum Safety, Efficacy, Quality, Purity and Benefit
Many supplement manufacturers formulate products that only contain the minimum approved amount of any ingredient needed to qualify. Our products are different.
We provide the amount that research shows will provide optimal efficacy while remaining in safe, approved limits. Those other manufacturers are hoping you won't look too closely at their product labels to see you're paying a maximum price for the minimum benefit.
We also take into consideration the synergy between ingredients and how they affect each other when choosing how much to use in a product formulation, as well as the serving recommendations.
You can also feel confident that we go to great lengths to ensure quality, purity and your satisfaction in every product we offer so you can stay in Peak health.
The Peak of Transparency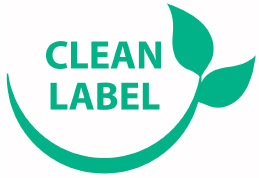 Clean Label: Product is manufactured without silicon dioxide, magnesium stearate and other synthetic fillers commonly used in the manufacture of nutritional supplements.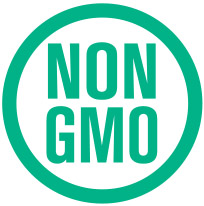 NON GMO: Ingredients are from non-GMO sources.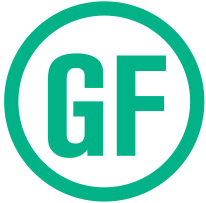 Gluten Free: Ingredients are free of gluten and manufactured in an environment free of gluten; eliminating the risk of contamination.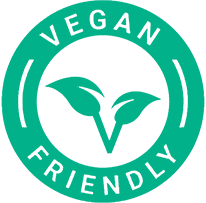 Vegan Friendly: This product is 100% plant based. Both its active and inactive ingredients are Vegan.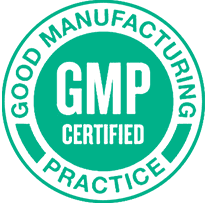 GMP Certified: Manufactured in a facility in accordance with Good Manufacturing Practices.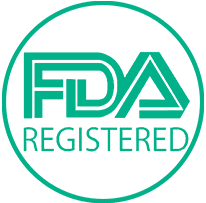 FDA Registered: Manufactured in an FDA Registered facility.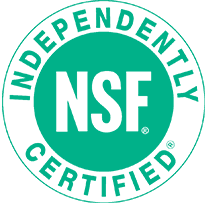 NSF Certified: Manufactured in a facility independently inspected for adherence with standards for safety, quality and performance standards as developed by NSF International.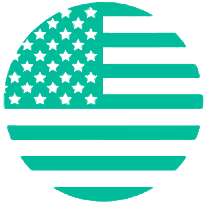 Manufactured in USA: With quality ingredients from around the world.
Free of Major Allergens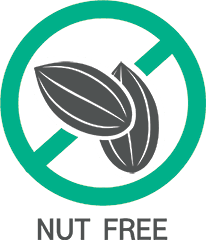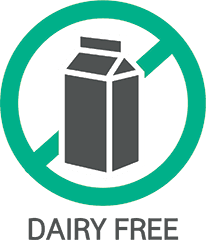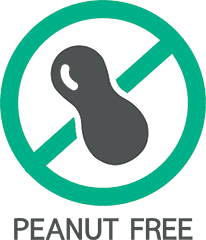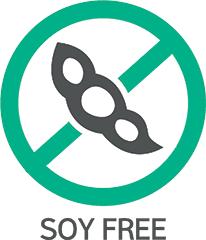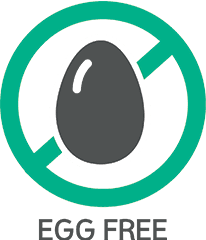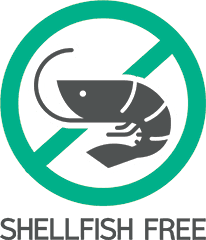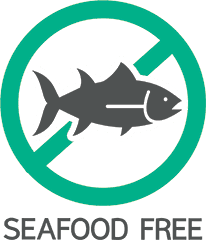 How-to-use
How to Use Peak Maximum Endurance™
For maximum benefit from your supplement:

Take Peak Maximum Endurance™ daily
The serving recommendation for Peak Maximum Endurance™ is two (2) capsules daily, or as directed by a healthcare practitioner. As with most supplements, if you stop taking Peak Maximum Endurance™ any improvements will likely revert.

Take Peak Maximum Endurance™ with a meal
It's recommended to take your daily serving of Peak Maximum Endurance™ with a meal.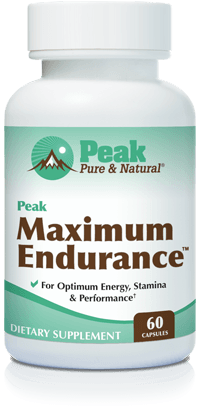 Increase Energy

Boost Virility

Improve Strength

Enhance Circulation

Healthy Blood Vessels

Maintain Hormone Balance

Optimize Oxygen Levels

Healthy Sex Drive
Enhance Performance
FAQ
FAQ (Frequently Asked Questions)
When you reach "middle age," you're likely experiencing unwanted changes in your body. You start slowing down, become winded more easily and aren't as strong as you used to be.
Your muscles become softer and your mid-section flabbier. Energy levels hit rock bottom. Desire flags and you no longer experience the same zest for life.
The three clinically-proven active ingredients in Peak Maximum Endurance™ work together to help you feel reinvigorated by supporting optimal oxygen levels and utilization in cells, soft, flexible blood vessels, healthy circulation and naturally balanced hormones for better overall health.
Some people will notice positive results in as little as a few days of starting Peak Maximum Endurance™. However, "every body" is different, therefore we recommend you give your supplements time to work. For best results, take two capsules daily for at least 90 to 120 days to see maximum benefit. Individual results may vary.
No, DIM does not contain goitrogens.
This supplement can be taken at any time of day, preferably with a meal. Some people benefit by taking Peak Maximum Endurance before their workout.
It's recommended to take one serving daily. One serving is two (2) capsules daily, preferably with a meal.
A pharmacist or medical professional can advise you if you have any concerns with any other medications you are taking.
We do not recommend you stop taking any medication you have been prescribed without first talking to your doctor.
If you are pregnant or nursing or have a special condition, consult your physician before taking this supplement.
Peak Maximum Endurance™ is manufactured in Long Island, New York. All Peak Pure & Natural® products are 100% manufactured in the United States of America with quality ingredients sourced globally.
All raw materials are purchased from qualified vendors who have been approved and audited by our manufacturing partners'Quality Assurance team. Each raw material is tested for identity and purity to ensure we are using only the highest quality ingredients for our products. You can feel confident that what you see on the label is exactly what's in the bottle.
In addition, we only manufacture in FDA Registered and Inspected Facilities that are NSF® Certified, which means each facility is regularly and independently inspected by NSF® International to ensure all FDA cGMP requirements are met on a continuous basis.
This product is free of soy, milk, eggs, fish, shellfish, tree nuts, peanuts and wheat.
The active and inactive ingredients in Peak Maximum Endurance™ are plant-based. Not only are the capsules vegan, each ingredient used in the formula is 100% vegan as well.
Supplements should be stored in a cool, dry location.
This product is designed for adult humans.
Reviews
Peak Maximum Endurance™ Supplement
Effective
Taken as directed. Results should compliment you.
Great Results
At 80 I find ME provides significant improvement in my ability to stay alert and focused even late in the evening. I also note experiencing increased energy during my daily two mile walk. Overall my stamina appears to have improved during my elliptical machine workouts.
A great supplement
I'm always trying out new supplements but Peak Maximum Endurance is one of the very few I never miss because I can definitely tell it makes me feel better and stronger!
Tried and true
Peak Maximum Endurance has done everything you claimed! I was skeptical at first but having taken it for almost a year, I can attest to its advertised claims. Twice a day and I am ready to go!! Thank you, Virginia for a product that "talks the talk & walks the walk!" I trust in your product.
For Me It's Personal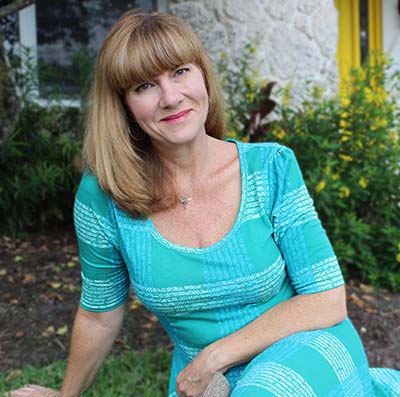 I'm Virginia Tims-Lawson, founder of Peak Pure & Natural. Natural health research and nutritional supplements are my passion. As are maintaining a healthy and active lifestyle well into my senior years. And because you're here, I bet you have the same goal.
At Peak Pure & Natural, our approach to supplement formulation is different from our competitors. Simply put, you won't find any "fairy dust" formulas here. We believe nutritional supplements that contain every ingredient, but the kitchen sink is a waste of your hard-earned money … because there is not enough of any one ingredient to do the job it promises.
That's why we've developed Peak Maximum Endurance™ with only the highest quality and most efficacious ingredients demonstrated to help boost energy, strength, stamina and performance. That means you get a formula with the right ingredients in the right amounts that work so can enjoy all the health benefits we promise.
We also believe you must give Peak Maximum Endurance™ time to work. That's why we offer multi-bottle discounts on our Peak Maximum Endurance™ supplement. And free shipping anywhere in the U.S. when you order 3 or more bottles.
And I personally stand behind our Peak Maximum Endurance™ supplement with Virginia's "Lifetime" Money-back Guarantee of Satisfaction. It's the best in the business and here's how it works: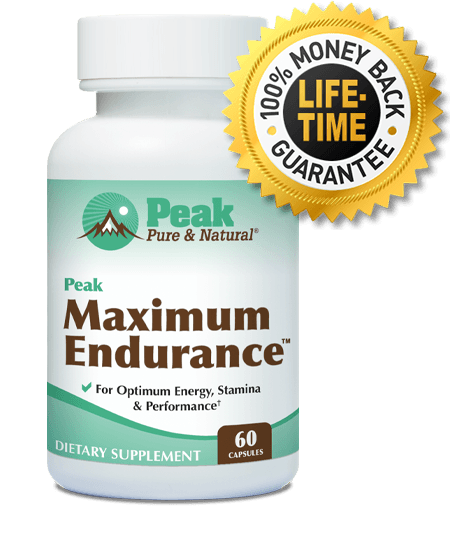 Our 100% Lifetime Guarantee of Satisfaction
Get Peak Maximum Endurance™ exclusively from Peak Pure & Natural®!
Try Peak Maximum Endurance™ today and take back control of your energy, strength, stamina and performance!
Your purchase is Risk-Free because you're covered by my 100% lifetime guarantee of satisfaction: If at any time 1 month, 1 year or even 10 years from now you aren't completely satisfied with your purchase, just send back the Peak Maximum Endurance™ bottle(s) — full, open or even empty and we'll refund 100% of your purchase price.
Feel confident giving Peak Maximum Endurance™ a good try because you have a lifetime to decide if it's working for you, no kidding!

Peak Maximum Endurance™ pairs well with Peak Organic Fermented Beets™
Nitric oxide (NO), naturally produced in the body, relaxes blood vessels for normal circulation and blood pressure. NO is key to maintaining a healthy heart.
The subject of over 130,000 published scientific papers, NO's vital importance was officially recognized in 1998 when a Nobel Prize was awarded to three scientists who discovered it is a vital signaling molecule that supports blood vessels and promotes blood pressure in the normal range. But with age, the body produces less NO, putting your circulatory system at risk.
Dietary nitrates are necessary to produce NO naturally in the body via the nitrate = nitrite = NO pathway. Beets are considered a superfood because they are an excellent source of dietary nitrates, but you would still need to consume an abundance to benefit.
Peak Organic Fermented Beets™ is a delicious organic superfood beet drink powder containing the dietary nitrate your body needs to convert nitrite into nitric oxide in the stomach. In less than a second after drinking Peak Organic Fermented Beets™, the NO goes to work causing vasodilation — or relaxation of your blood vessels — for smoother blood flow.
Just one glass of Peak Organic Fermented Beets™ daily is enough to support the NO pathway. That's because the proprietary combination of FermaPro® Beet powder plus Careflow® Mango Powder contains up to twice the nitric oxide producing nitrate of regular beet powder. That helps support oxygenated, nutrient-rich blood flow to every organ in your body to support:
Blood Pressure
Circulation
Energy and Stamina
Flexible Arteries
Restful Sleep
Athletic and Sexual Performance
Cognition
Together Peak Maximum Endurance™ and Peak Organic Fermented Beets™ can help you feel like a new and improved you!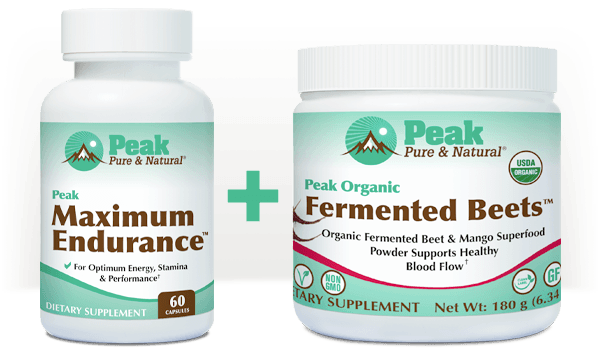 Commitment to Customer Satisfaction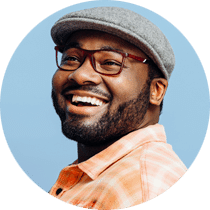 Keep Up the Good Work!
"I can't praise your company enough. I've used the natural products since my early 20s. I've dealt with many vendors. You and your people serve the people better than any company I've dealt with. Keep up the good work. When I call in, I'm treated like the most important guy in the world. Thank you. Good luck. God Bless."
— Nick P.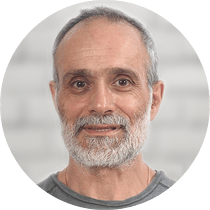 Your Service is Exceptional!
"I compliment Peak Pure & Natural® for the prompt full refund I requested. Your service is exceptional, I received a refund within a week of returning your supplements."
— Robert N., WA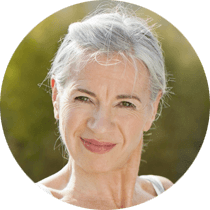 I feel stronger and more alive!
"Dear Virginia, Although I take numerous Peak Pure & Natural® products, it's hard to pick one as my favorite. The combination has helped me feel stronger and more alive."
— Kathy S.
Products related to this item