Benefits
How Peak Prostate Support™ Supplement Helps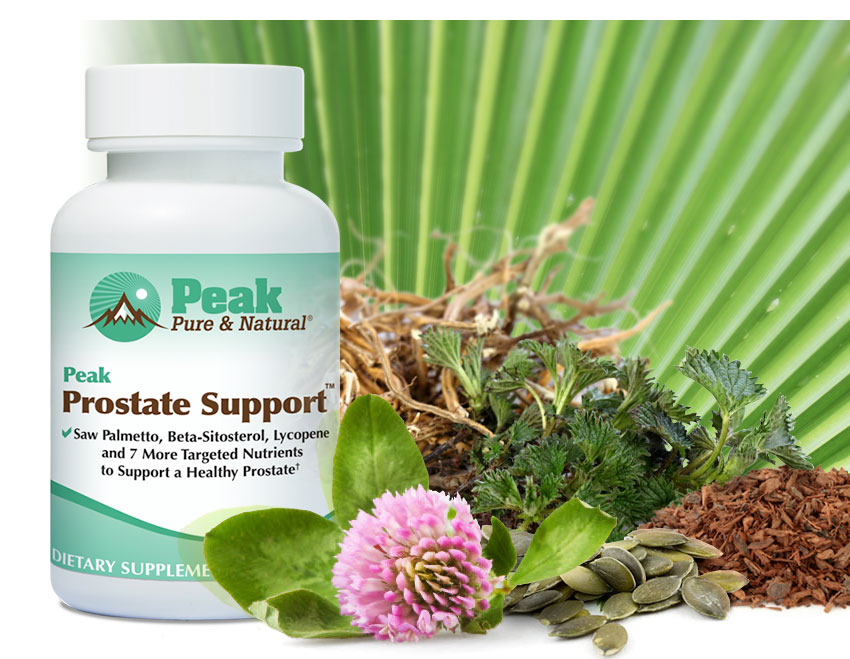 Prostate problems are common. By age 50, three out of four men already have a prostate problem. There's no reason to ignore unwanted prostate symptoms when Peak Prostate Support™, an all-natural formula containing 10 scientifically proven ingredients, can help men ease:
Frequent Bathroom Visits

Weak Urine Stream

Problems Emptying Bladder

Prostate Discomfort

Poor Circulation

Performance Problems
Low Sex Drive

Oxidative Stress
Ingredients
What Are the Active Ingredients in Peak Prostate Support™ Supplement
Men are often less attentive to their health than they should be.
Since prostate problems start around the age of 40, they are often ignored. That can make an impact on their quality of life over the coming years as symptoms increase, causing:
Uncomfortable urgency
Dribbling and weak urine stream
Burning sensation in your groin area
Nighttime bathroom visits that zap daytime energy
Pain in your lower back and hips
And low sex drive and soft erections
But Peak Prostate Support™ delivers 10 targeted nutrients scientifically shown to provide complete prostate support, including:
Saw Palmetto — The Urine Flow "Protector"
Beta Sitosterol — The Prostate Plumber
Lycopene — The Ultimate Male Antioxidant
Selenium — The Prostate Guard Dog
Red Clover Extract — The Isoflavone Edge
Pygeum Bark Extract — The Urgency Controller
Pumpkin Seed Powder — The Sex Life Saver
Stinging Nettle Root — The Prostate "Healer"
Zinc — The Sperm Mineral
Copper — The Safety Net Mineral
These premium ingredients all add up to optimal natural support for your prostate and they're all combined in Peak Prostate Support™!
The Active Ingredients in Peak Prostate Support™
Beta-Sitosterol Reducol® M-300
Beta-Sitosterol is a phytonutrient known to block the action of 5-alpha-reductase, an enzyme that converts testosterone into dihydrotestosterone (DHT) that can swell the prostate. Best-Sitosterol also helps inhibit the enzyme aromatase that produces estradiol, a form of estrogen that contributes to estrogen dominance.
Saw Palmetto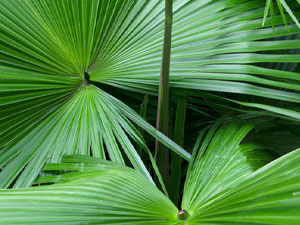 This natural remedy derived from the American dwarf palm tree encourages the bladder to empty properly and boost urine flow to ease prostate size. Saw Palmetto does not impact PSA levels.
Selenium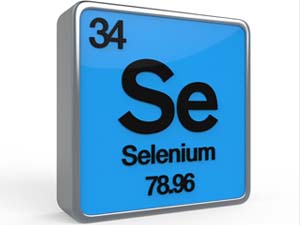 Selenium is a trace mineral that encourages the natural process of apoptosis — or programmed cell death. At the end of a cell's life cycle, if apoptosis does not occur, old cells can become damaged or bad. But higher levels of selenium have been shown to selectively help support apoptosis.
Lycopene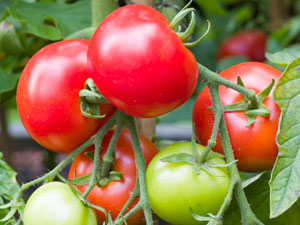 Lycopene is an antioxidant known to help combat free radicals that can cause cell damage. It encourages production of new healthy cells and helps protect against premature aging and related health problems.
Red Clover Concentrated Extract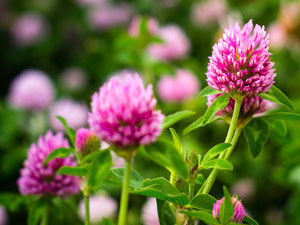 Peer-reviewed information in The Journal of Alternative and Complementary Medicine finds that, based on current scientific evidence, isoflavones from red clover extract appear to be the best alternative treatment for prostate health and to help relieve unwanted prostate symptoms.
Pygeum Bark Extract
Research shows this African herb contains phytosterols that can help ease inflammation in the prostate. Several other studies have also shown pygeum can help ease the uncomfortable symptoms of prostatitis — including the frequent urge to go. The bark extract can also help reduce prolactin levels — the hormone that can cause "man boobs."
Nettle Leaf Concentrated Extract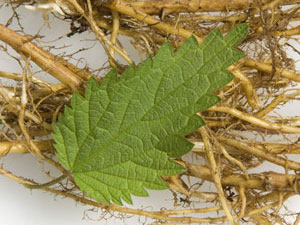 Nettle leaf extract has been shown to help ease prostate problems in as little as three months. The combination of nettle leaf extract and pygeum bark extract have demonstrated a therapeutic effect on prostate problems and is a common goto for European doctors.
Pumpkin Seed Powder
Research has shown pumpkin seed to be effective in reducing prostate symptoms without side effects. But it is also a valuable aid to a healthy sex life. It contains myosin, a rare amino acid that stimulates the prostate for healthy ejaculation. The oil in the seeds also works in tandem with saw palmetto to ease swollen prostate glands.
Zinc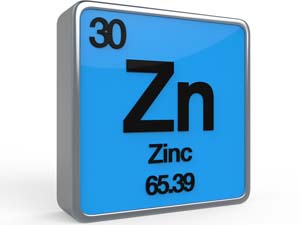 A healthy prostate gland contains more zinc than any other organ in the male body. That's because sperm and seminal fluid need high levels to function properly. Studies have shown daily zinc helps ease symptoms of prostate problems.
Copper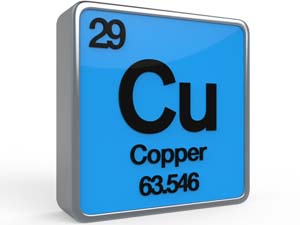 As important as zinc is for prostate health, it naturally depletes copper stores. That's a problem because copper helps fight free radicals, maintain healthy circulation (especially in the genitals) and promote strong bones. A copper deficiency can also lead to anemia and lower "good" HDL cholesterol. Peak Prostate Support™ contains copper to balance these two important minerals.
Label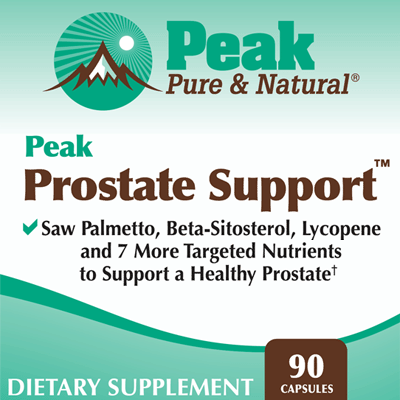 Supplement Facts
Serving Size: 3 Capsules
Servings Per Container: 30
| | | |
| --- | --- | --- |
| | Amount Per Serving | %DV |
| Zinc (from Zinc Oxide) | 22 mg | 200% |
| Selenium (from L-Selenomethionine) | 150 mcg | 273% |
| Copper (from Copper Glycinate Chelate) | 1 mg | 111% |
| Red Clover Concentrated Extract 4:1 (Trifolium pratense) (Tops) | 160 mg | * |
| Saw Palmetto (Serenoa repens) (Fruit) (45% Fatty Acids) | 150 mg | * |
| Beta-Sitosterol (Reducol® M-300) | 150 mg | * |
| Pumpkin Seed Powder (Cucurbita pepo) | 100 mg | * |
| Nettle Leaf Concentrated Extract 4:1 (Urtica dioica) | 40 mg | * |
| Lycopene | 20 mg | * |
| Pygeum Bark Extract (Pygeum africanum) (3% Phytoste rols) | 12 mg | * |
*Daily Value (DV) not established.
Other Ingredients: Gum Acacia, Vegetable Capsule, Rice Bran Extract, Food Starch-Modified, Medium Chain Triglycerides, Silica, Starch, Tricalcium Phosphate, Dicalcium Phosphate, Vegetable Magnesium Stearate, Maltodextrin.
Reducol® is a registered trademark of Pharmachem Laboratories, Inc.

Suggested Use: Adults take three (3) capsules daily with water, preferably with a meal, as a dietary supplement, or as directed by a healthcare practitioner.
Warnings: KEEP OUT OF REACH OF CHILDREN.
Do not exceed recommended dose.
Do not use if clear neck seal is broken or missing.
If you are nursing, pregnant, taking medication or have a medical condition, consult your physician before taking this product.
Store at room temperature, in a dry place.
†This statement has not been evaluated by the Food and Drug Administration. This product is not intended to diagnose, treat, cure or prevent any disease.
Manufactured for: Peak Pure & Natural®
P.O. Box 24638
West Palm Beach, FL 33416
1-866-773-6899
www.PeakNatural.com
PPN00312
Both the ingredients as well as the amount of any ingredient used in Peak Pure & Natural® product formulations are chosen based on the following criteria:
Maximum Safety, Efficacy, Quality, Purity and Benefit
Many supplement manufacturers formulate products that only contain the minimum approved amount of any ingredient needed to qualify. Our products are different.
We provide the amount that research shows will provide optimal efficacy while remaining in safe, approved limits. Those other manufacturers are hoping you won't look too closely at their product labels to see you're paying a maximum price for the minimum benefit.
Peak Prostate Support™ contains the amount of the active ingredients shown to be effective in clinical studies.
We also take into consideration the synergy between ingredients and how they affect each other when choosing how much to use in a product formulation, as well as the serving recommendations.
You can also feel confident that we go to great lengths to ensure quality, purity and your satisfaction in every product we offer so you can stay in Peak health.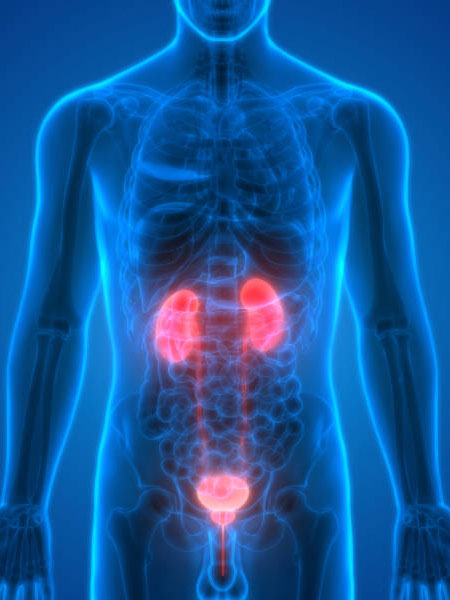 The Peak of Transparency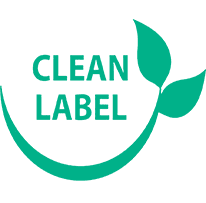 Clean Label: Product is manufactured without silicon dioxide, magnesium stearate and other synthetic fillers commonly used in the manufacture of nutritional supplements.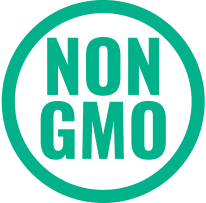 NON GMO: Ingredients are from non-GMO sources.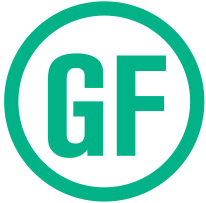 Gluten Free (GF): Ingredients are free of gluten and manufactured in an environment free of gluten; eliminating the risk of contamination.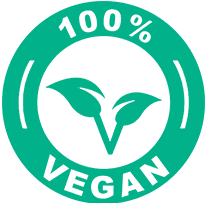 100% Vegan: This product is 100% Vegan. This product is Vegan compliant concerning both its active and inactive ingredients.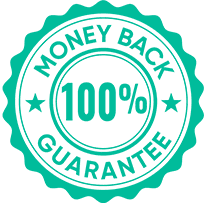 100% Guaranteed: Your purchase is protected by our 100% Money Back Lifetime Guarantee!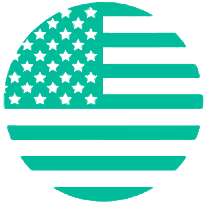 Manufactured in USA: With quality ingredients from around the world.
This product is free of these common allergens: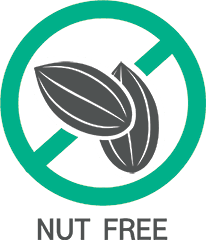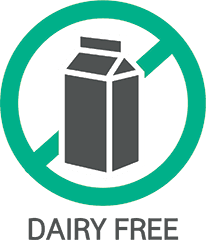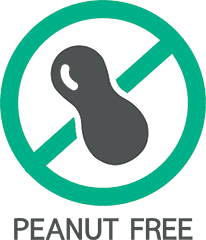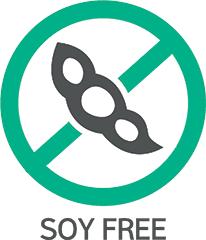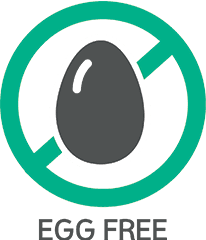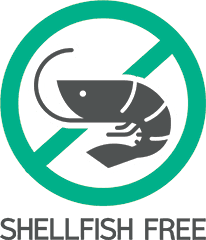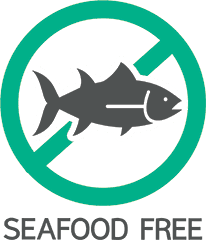 How-to-use
How to Use Peak Prostate Support™
For maximum benefit from your supplement:

Take Peak Prostate Support™ daily
The serving recommendation for Peak Prostate Support™ is three (3) capsules daily with water. As with most supplements, if you stop taking Peak Prostate Support™ any improvements will likely revert.

Take Peak Prostate Support™ with meals
It's recommended that Peak Prostate Support™ be taken with meals, especially if you are prone to stomach upset. You can split the daily serving of three (3) capsules between three meals to avoid stomach upset, or take with your largest meal of the day.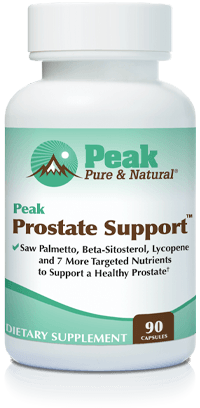 Promotes Prostate Health
Lessens Bathroom Urgency

Improves Urine Stream

Promotes Full Emptying of Bladder

Enhances Sex Drive

Douses Prostate Discomfort

Enhances Circulation
Improves Performance

Fights the Effects of Oxidative Stress
FAQ
FAQ (Frequently Asked Questions)
Peak Prostate Support™ contains 10 scientifically proven nutrients synergistically combined to support prostate health. Each ingredient has been shown to promote male health without affecting PSA levels or causing side effects.
Some people will notice positive results in as little as a few days of starting Peak Prostate Support™. However, "every body" is different, therefore we recommend you give your supplements time to work. For best results, take three (3) capsules daily for at least 90 to 120 days to see maximum benefit. Individual results may vary.
This supplement can be taken at any time of day. If you are prone to stomach upset, take with a meal.
It's recommended to take one serving daily. One serving is three (3) capsules daily.
A pharmacist or medical professional can advise you if you have any concerns with any other medications you are taking.
We do not recommend you stop taking any medication you have been prescribed without first talking to your doctor.
This supplement is designed for men.
All Peak Pure & Natural products are 100% manufactured in the United States of America with quality ingredients sourced globally.
All raw materials are purchased from qualified vendors who have been approved and audited by our manufacturing partners' Quality Assurance team. Each raw material is tested for identity and purity to ensure we are using only the highest quality ingredients for our products. You can feel confident that what you see on the label is exactly what's in the bottle.
In addition, we only manufacture in FDA Registered and Inspected Facilities that are NSF® Certified, which means each facility is regularly and independently inspected by NSF® International to ensure all FDA cGMP requirements are met on a continuous basis.
This product is free of milk, eggs, fish, shellfish, tree nuts, peanuts and wheat.
The active and inactive ingredients in Peak Prostate Support™ are plant-based. Not only are the capsules vegetarian, each ingredient used in the formula is 100% vegan as well.
Supplements should be stored in a cool, dry location.
This product is designed for adult humans.
For Me It's Personal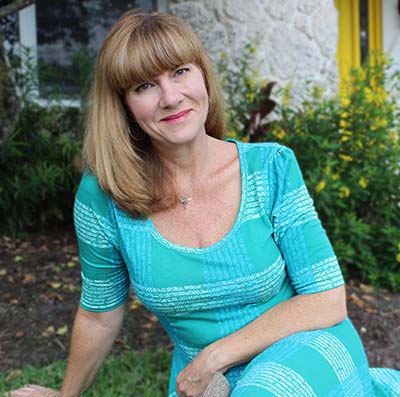 I'm Virginia Tims-Lawson, founder of Peak Pure & Natural. Natural health research and nutritional supplements are my passion. As are maintaining a healthy and active lifestyle well into my senior years. And because you're here, I bet you have the same goal.
At Peak Pure & Natural, our approach to supplement formulation is different from our competitors. Simply put, you won't find any "fairy dust" formulas here. We believe nutritional supplements that contain every ingredient, but the kitchen sink is a waste of your hard-earned money … because there is not enough of any one ingredient to do the job it promises.
That's why we've developed Peak Prostate Support™ with only the highest quality and most efficacious ingredients demonstrated to best support a healthy prostate. That means you get a formula with the right ingredients in the right amounts that work so can enjoy all the health benefits we promise.
We also believe you must give Peak Prostate Support™ time to work. That's why we offer multi-bottle discounts on our Peak Prostate Support™ supplement. And free shipping anywhere in the U.S. when you order 3 or more bottles.
And I personally stand behind our Peak Prostate Support™ supplement with Virginia's "Lifetime" Money-back Guarantee of Satisfaction. It's the best in the business and here's how it works: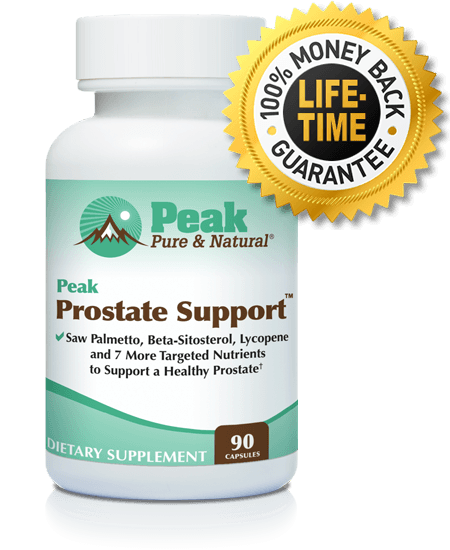 Our 100% Lifetime Guarantee of Satisfaction
Get Peak Prostate Support™ exclusively from Peak Pure & Natural®!
Try Peak Prostate Support™ today and help give your body the optimal nutrients you need for a healthy prostate!
Your purchase is Risk-Free because you're covered by my 100% lifetime guarantee of satisfaction: If at any time 1 month, 1 year or even 10 years from now you aren't completely satisfied with your purchase, just send back the Peak Prostate Support™ bottle(s) — full, open or even empty and we'll refund 100% of your purchase price.
Feel confident giving Peak Prostate Support™ a good try because you have a lifetime to decide if it's working for you, no kidding!

Peak Prostate Support™ pairs well with Peak DIM™
If you're having trouble maintaining a healthy weight, feeling sluggish, are unable to regulate your mood, or struggling with your sex drive, you could be experiencing a hormone problem called estrogen dominance.
Industrial pollutants, processed foods, pesticides, plastics, coated cookware and even flavor additives, have given rise to a silent hormone disrupter called xenoestrogens.
Also known as fake estrogens, xenoestrogens mimic the hormone estrogen and excessive amounts can impact normal hormone balance causing problems.
Estrogen dominance can mean decreased testosterone, less stamina, flaccid muscles and more body flab, in addition to prostate problems, the frequent need to urinate and low libido.
Peak DIM™ helps support healthy hormone balance by keeping excess estrogen in check.
Its active ingredient is a unique compound called Di-Indole Methane, or DIM for short, found primarily in cruciferous vegetables like broccoli, cauliflower and cabbage. Researchers found DIM supports healthy hormone balance by carrying unwanted, artificial estrogens safely out of the body.
Because Peak DIM™ helps swing the balance from bad estrogen to good it works well with Peak Prostate Support™ to provide unparalleled support against the daily assault on male health.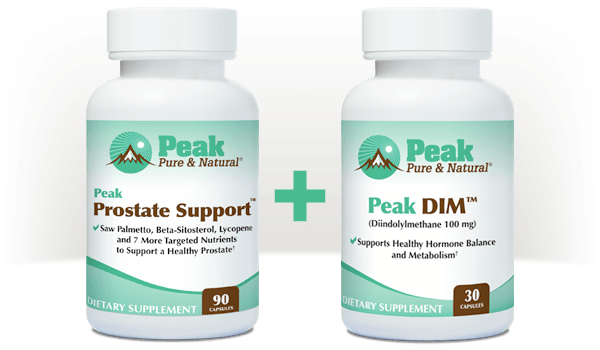 Commitment to Customer Satisfaction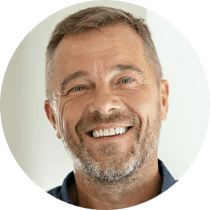 Can't praise you enough!
"Hi Virginia, I can't praise your company enough. You and your people have better service than any company I've dealt with."
— Daniel S.
Thank you for your integrity!
"Just a short note to thank you for your company's integrity in regard to your 100% Lifetime Satisfaction Guarantee. Even though the product we tried didn't seem to work for us, we appreciated the prompt full refund of our purchase price after we sent back the remaining unopened bottles along with the empty ones."
— Daniel R., OR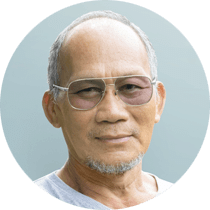 Lives up to your claims!
"Virginia, I am presently using 5 of your amazing products and plan to continue doing so. They are fairly priced and live up to their claims."
— Tommy C.
Products related to this item