Benefits
How Peak Krill Oil™ Helps
Out of the cold, pure seas of Antarctica, comes a powerful health-saver that works better, safer and smarter than fish oil to bring your heart, brain, joints and more the essential omega-3 fatty acids your body needs, in Peak Krill Oil™!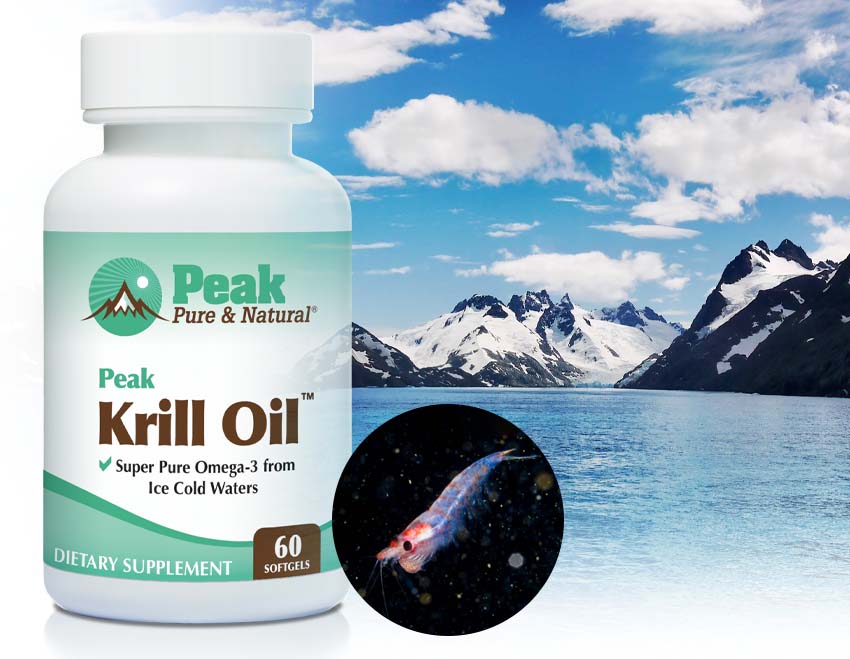 Compared to fish oil Peak Krill Oil™ is:
Better — 48 times more potent;
Safer — free of heavy metals, industrial chemicals and pesticides commonly found in fish used to make regular fish oil;
Smarter — equipped with a bioavailable phospholipid delivery system to help support:

Inflammation

Cognitive Function
A Healthy Heart

Memory and Focus
Joints

Normal Cholesterol Levels

Mood and Peace of Mind

Normal Blood Sugar Levels

Immune System

Youthful Skin
Ingredients
What Are the Active Ingredients in Peak Krill Oil™
The active ingredient in Peak Krill Oil™ is essential omega-3 fatty acids derived from krill — small shrimp-like crustaceans sourced from the icy, untainted waters of Antarctica.
Unlike common fish oil, Krill is a sustainable and abundant source of potent and toxin-free DHA and EPA you need for brain, heart and joint health.
When compared to fish oil, Peak Krill Oil™ is:
Packed with MORE Nutrients. Only krill oil provides heart-healthy DHA and brain-boosting EPA phospholipids plus the potent antioxidant, astaxanthin — capable of crossing the blood-brain barrier to help neutralize free radicals that can cause aging. In fact, astaxanthin makes krill oil 48 times more powerful than fish oil at neutralizing free radicals!
Virtually FREE of Impurities. Krill live in the deep, pristine waters of Antarctica, far from industrial pollution. Not only is their exposure to heavy metals, industrial chemicals and pesticides limited, but krill are at the bottom of the food chain. They don't accumulate dangerous levels of toxins, including mercury and pesticides, that get stored in the fatty tissue of larger fish, like those used to produce fish oil.
More Easily Absorbed by Your Body. Your body has a tough time metabolizing fish oil, and in the process, most of the nutrients can be lost. In contrast, the omega-3s in krill oil are naturally bound in a phospholipid structure that allows them to be absorbed 10 to 15 times better than fish oil. Additionally, this unique structure means krill oil easily mixes with stomach fluids, instead of floating on top of them, like fish oil. That's why with krill oil, the likelihood of experiencing reflux and fish burps is greatly decreased.
More Benefits. When krill oil goes head-to-head against fish oil, it supports healthy cholesterol, triglycerides, heart, brain, mood, immune and joint health better than fish oil.
The Ingredients in Peak Krill Oil™:
Omega-3
Docosahexaenoic acid (DHA) and eicosapentaenoic acid (EPA) are powerful marine omega-3 fatty acids necessary for brain, heart and joint health. Together DHA and EPA promote eye, nerve tissue, brain and heart health while reducing inflammation and triglycerides and supporting the lining of arteries to help keep them smooth and free of damage.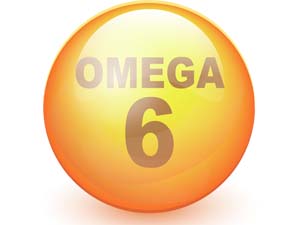 Omega-6
This important "messenger" supports cell growth, brain and muscle development, the transmission of nerve impulses and more.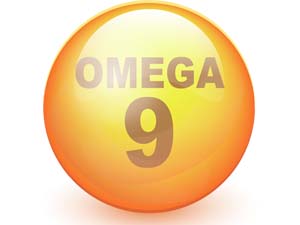 Omega-9
This fatty acid supports a healthy heart by promoting normal cholesterol levels and optimal immune function.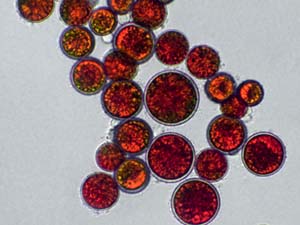 Astaxanthin
One of the most potent carotenoids and antioxidants found in nature, it's a powerful free radical fighter that supports heart, brain, skin and eye health.
The ingredients in Peak Krill Oil™ make it a pure and potent solution for supporting your health with omega-3 essential fatty acids — without the nasty fish burps!
Label
Supplement Facts
Serving Size: 2 softgels
Servings Per Container: 30
Amount
Per
Serving
%DV
Krill Oil
1000 mg
*
Astaxanthin
80 mcg
*
Total Omega-3 Fatty Acids
270 mg
*
EPA
150 mg
*
DHA
70 mg
*
Total Phospholipids
560 mg
*
*Daily Value (DV) not established.
Other Ingredients: Superba Boost™ Krill Oil, Gelatin, Glycerin, Sorbitol, Purifed Water, Ethyl Vanillin.
Superba™ is a trademark of Aker Biomarine Antarctic US.

Superba™ is a trademark of Aker Biomarine Antarctic US.
Suggested Use: Adults take two (2) softgels daily with water, preferably with a meal, as a dietary supplement, or as directed by a healthcare practitioner.
Warnings: KEEP OUT OF REACH OF CHILDREN.
Do not exceed recommended dose.
Do not use if clear neck seal is broken or missing.
If you are nursing, pregnant, taking medication or have a medical condition, consult your physician before taking this product.
Store at room temperature, in a dry place.
†This statement has not been evaluated by the Food and Drug Administration. This product is not intended to diagnose, treat, cure or prevent any disease.
Manufactured for: Peak Pure & Natural®
P.O. Box 24638
West Palm Beach, FL 33416
1-866-773-6899
www.PeakNatural.com
PPN00083
Both the ingredients as well as the amount of any ingredient used in Peak Pure & Natural® product formulations are chosen based on the following criteria:
Maximum Safety, Efficacy, Quality, Purity and Benefit
Many supplement manufacturers formulate products that only contain the minimum approved amount of any ingredient needed to qualify. Our products are different.
We provide the amount that research shows will provide optimal efficacy while remaining in safe, approved limits. Those other manufacturers are hoping you won't look too closely at their product labels to see you're paying a maximum price for the minimum benefit.
We also take into consideration the synergy between ingredients and how they affect each other when choosing how much to use in a product formulation, as well as the serving recommendations.
You can also feel confident that we go to great lengths to ensure quality, purity and your satisfaction in every product we offer so you can stay in Peak health.
The Peak of Transparency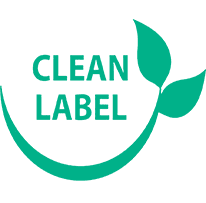 Clean Label: Product is manufactured without silicon dioxide, magnesium stearate and other synthetic fillers commonly used in the manufacture of nutritional supplements.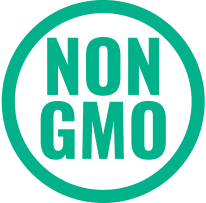 NON GMO: Ingredients are from non-GMO sources.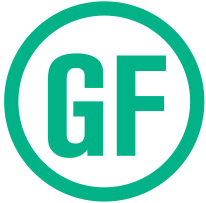 Gluten Free: Ingredients are free of gluten and manufactured in an environment free of gluten; eliminating the risk of contamination.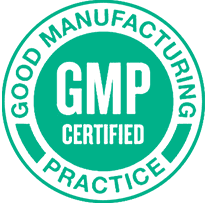 GMP Certified: Manufactured in a facility in accordance with Good Manufacturing Practices.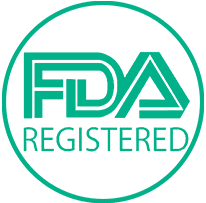 FDA Registered: Manufactured in an FDA Registered facility.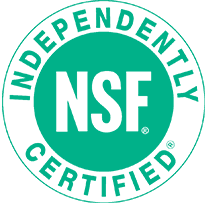 NSF Certified: Manufactured in a facility independently inspected for adherence with standards for safety, quality and performance standards as developed by NSF International.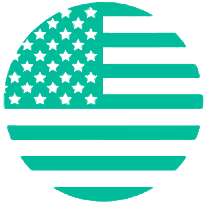 Manufactured in USA: With quality ingredients from around the world.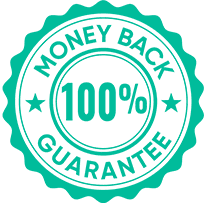 100% Guaranteed: Your purchase is protected by our 100% Money Back Lifetime Guarantee!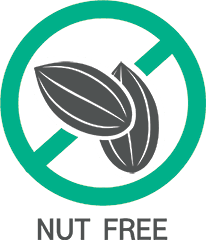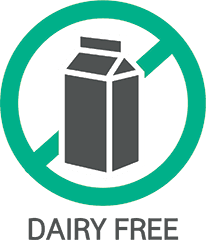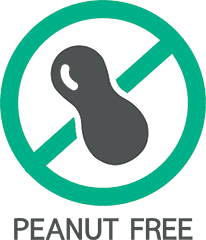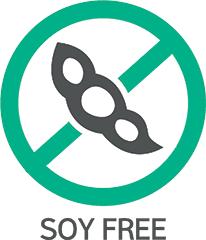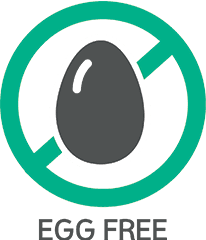 How-to-use
How to Use Peak Krill Oil™
For maximum benefit from your supplement:

Take Peak Krill Oil™ daily
The serving recommendation for Peak Krill Oil™ is two (2) softgels daily, with water. It's important to continue daily supplementation, even after you notice improvements. As with most supplements, if you stop taking Peak Krill Oil™ any improvements will likely revert.

Take Peak Krill Oil™ at any time of the day, but preferably with a meal
Peak Krill Oil™ can be taken at any time of day, but it's recommended to take the daily serving with a meal. You can split the daily serving of two softgels between two meals or take both softgels at one meal. The phospholipid-derived omega-3s in krill oil are more easily digested than fish oil greatly reducing the likelihood of reflux and fish burps.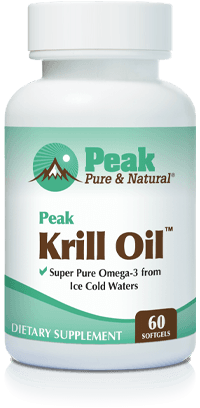 Calm Inflammation

Improve Cognitive Function
Support a Healthy Heart

Sharpen Memory and Focus

Promote Healthy Cholesterol Levels
Ease Joint Discomfort

Enhance Mood

Support Healthy Blood Sugar Levels

Improve PMS Symptoms

Enhance Immune System

Promote Youthful Skin
FAQ
FAQ (Frequently Asked Questions)
Peak Krill Oil™ delivers superior, safe and effective omega-3 essential fatty acids from the cleanest and most abundant source on earth.
Since your body is unable to make these nutrients on its own, it's imperative to supply your body with essential fatty acids through diet or supplements.
Traditional sources of EPA and DHA have long been fatty fish and fish oil supplements. But they both have their downsides…
More and more toxins, including mercury, lead and arsenic, as well as PCBs, dioxins and pesticides are pouring into our rivers, lakes and oceans.
These toxic substances build up in the fatty tissue of the fish — where the omega-3s reside. And this isn't a problem just for wild-caught fish. In farmed fish, the toxic load is even higher, and you can add antibiotics to the list of contaminants.
The processing fish oil undergoes to remove these toxins is insufficient — often stripping up to 50 percent of the nutrition and failing to remove all of the pollutants, according to consumer testing.
Krill oil is not only a superior choice because it's a cleaner source, but because of how it works in the body — and a big key to that success is its phospholipid structure.
In fish oil, the fatty acids are attached to fat cells called triglycerides. Before your body can use the DHA and EPA, it has to convert the triglycerides into phospholipids.
Krill are already naturally bound in phospholipids, meaning they come equipped with the optimal delivery system to maximize absorption in your body (and minimize fish burps!)
That same delivery system is why krill offers big health benefits. Phospholipid-bound essential fatty acids are efficiently incorporated into the bloodstream and the cell membranes of tissue throughout your body.
It's here at the cellular level that essential fatty acids can help quell inflammation, which can help joint, heart and brain health.
According to research, measurable changes in cellular membrane content occurs within days of increasing the daily consumption of essential fatty acids. But every "every body" is different, therefore we recommend you give your supplements time to work. For best results take consistently for at least 90 days to see maximum benefit.
This supplement can be taken at any time of day, but preferably with a meal.
It's recommended to take one serving daily.
Peak Pure & Natural products are manufactured in the USA with quality ingredients from around the world.
No. This supplement contains oil from krill — tiny shrimp-like crustaceans found in the icy, untainted waters of Antarctica.
No, this supplement is soy-free.
Talk to your doctor about any possible drug interactions.
It is not recommended unless you are advised to by your physician.
It's not advisable. Talk to your doctor about any questions regarding medication.
This product is designed for adult humans.
Talk to your doctor about taking supplements while pregnant.
Supplements should be stored in a cool, dry location.
Reviews
Peak Krill Oil
Have been taking Krill Oil for over 6 months and the results are good. I feel my immune system and my digestion are stronger. Plan to use the oil on a regular basis.
More energy, better memory recall that I did not expect, better mood and sleep. I have already ordered more.
have tried various prescriptive and natural products for years, to help my heart and lower cholesterol. I have found your products, especially the Krill Oil to provide faster/safer results than any previous items. My doctor is amazed at my cutting out the prescriptions he was too eager to give me.
Krill Oil helps me to balance my Omegas properly.
Krill Oil is my favorite fish oil. Previously I enjoyed squid oil. Krill Oil is the best. I love that it's from the clean water of Antarctica. I pray you always supply delicious Krill Oil. It crosses my blood-brain barrier to make my brain feel good.
For Me It's Personal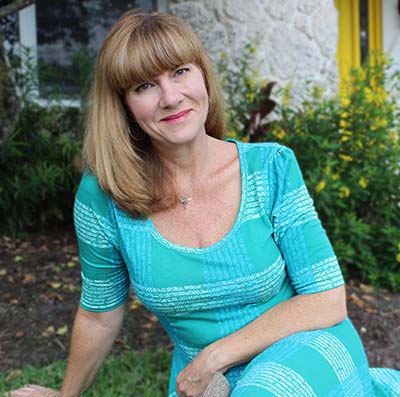 I'm Virginia Tims-Lawson, founder of Peak Pure & Natural. Natural health research and nutritional supplements are my passion. As are maintaining a healthy and active lifestyle well into my senior years. And because you're here, I bet you have the same goal.
At Peak Pure & Natural, our approach to supplement formulation is different from our competitors. Simply put, you won't find any "fairy dust" formulas here. We believe nutritional supplements that contain every ingredient, but the kitchen sink is a waste of your hard-earned money … because there is not enough of any one ingredient to do the job it promises.
That's why we've developed Peak Krill Oil™ with only the highest quality and most efficacious ingredients demonstrated to best support heart, brain and joint health. That means you get a formula with the right ingredients in the right amounts that work so can enjoy all the health benefits we promise.
We also believe you must give Peak Krill Oil™ time to work. That's why we offer multi-bottle discounts on our Peak Krill Oil™ supplement. And free shipping anywhere in the U.S. when you order 3 or more bottles.
And I personally stand behind our Peak Krill Oil™ supplement with Virginia's "Lifetime" Money-back Guarantee of Satisfaction. It's the best in the business and here's how it works: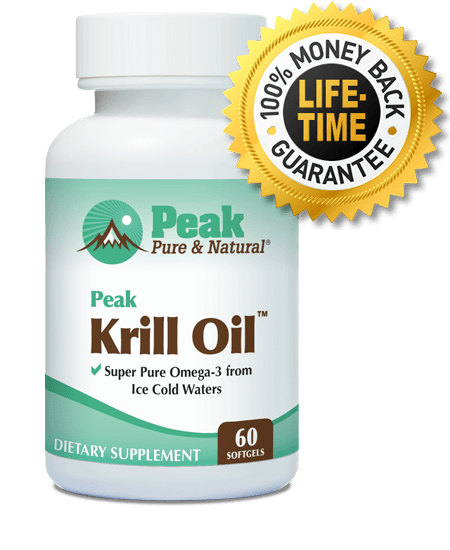 Our 100% Lifetime Guarantee of Satisfaction
Get Peak Krill Oil™ exclusively from Peak Pure & Natural®!
Try Peak Krill Oil™ today and take back control of your heart, brain and joint health!
Your purchase is Risk-Free because you're covered by my 100% lifetime guarantee of satisfaction: If at any time 1 month, 1 year or even 10 years from now you aren't completely satisfied with your purchase, just send back the Peak Krill Oil™ bottle(s) — full, open or even empty and we'll refund 100% of your purchase price.
Feel confident giving Peak Krill Oil™ a good try because you have a lifetime to decide if it's working for you, no kidding!

Peak Krill Oil™ pairs well with Peak Longevity Platinum™
Research into longevity by increasing lifespan has accelerated at record pace over the last few decades. But only recently has a new buzzword appeared: healthspan.
Lifespan refers to living longer, while healthspan focuses on factors that can increase the number of healthy years lived. However, covering both bases would be the ideal for a long and healthy life.
Peak Krill Oil™ fits perfectly with the focus on healthspan — by supporting the health of your heart, brain, joints and more. After all, no one wants to live to 90 or beyond without a sharp mind and healthy body.
But to win the longevity game, experts say the focus should be on mitochondria — the tiny powerplants that power up every cell in the body. Mitochondria wear out with age, which leaves cells unable to create the energy they need to function properly.
That's where Peak Longevity Platinum™ comes in — with three proven ingredients that support high cellular energy levels for healthy aging and youthful energy…
Pyrroloquinoline quinone (PQQ) — The breakthrough nutrient helps boost the health of the mitochondria for more energy output to support a healthy heart, brain, immune system and youthful energy.
Kaneka QH™ High Potency CoQ10 — A highly absorbable, stabilized form of CoQ10 that supports healthy aging. Unlike other CoQ10 supplements, it's protected from oxidation and crystallization.
Shilajit — An ancient Himalayan nutrient that extends CoQ10's and PQQ's energy-generating efforts. It revitalizes CoQ10 molecules and boosts the body's ability to recycle them, all the while providing over 85 minerals and trace elements your body needs for healthy cellular function.
Support and maintain healthy cells no matter what your age — with Peak Longevity Platinum™.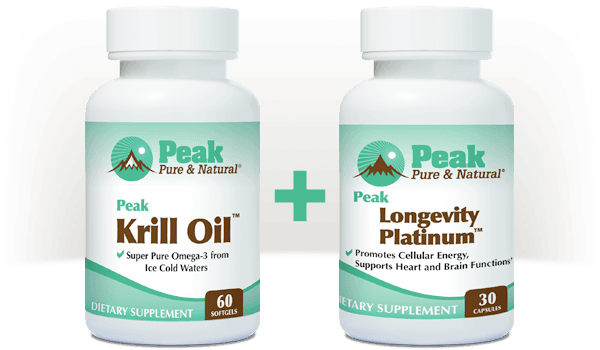 Commitment to Customer Satisfaction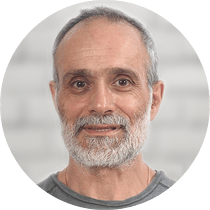 Your Service is Exceptional!
"I compliment Peak Pure & Natural® for the prompt full refund I requested. Your service is exceptional, I received a refund within a week of returning your supplements."
— Robert N., WA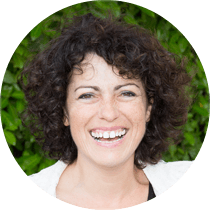 Recommend Your Products!
"I wanted to let you know how much we enjoy your products. Really wonderful and we are big fans. We proudly recommend your products to our huge network of family and friends. Please add me to your mailing list."
— Susan S., OH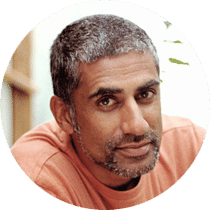 I'm convinced!
"I have been using this product along with most of your other products for several years and am convinced that they make my health stay in optimum condition."
— David H., Portland, OR
Products related to this item