Benefits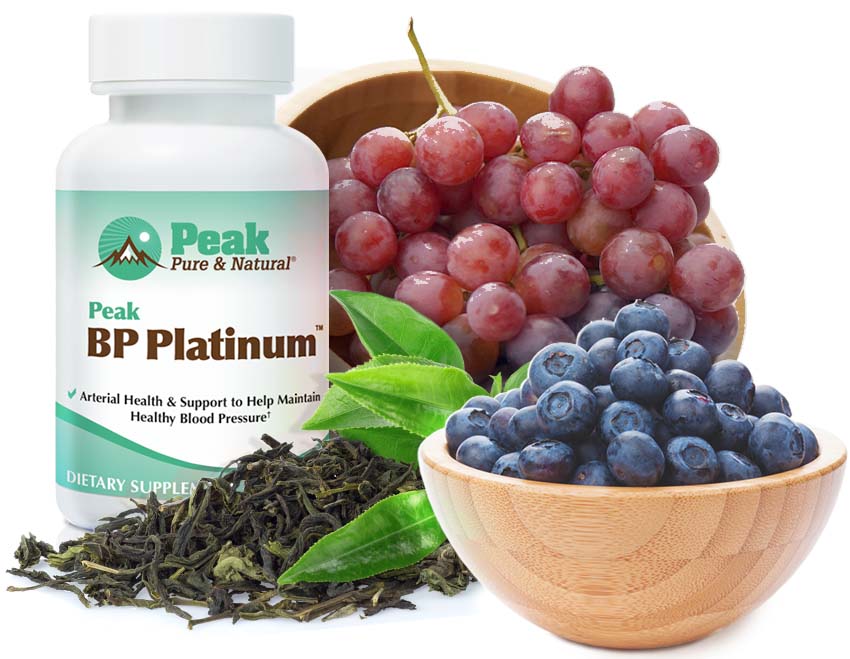 How Peak BP Platinum™ Helps
The key to normal blood pressure is hidden in your arteries — all 10,000 miles of the vessels, veins and capillaries coursing through your body. That's why for blood pressure levels in the normal range you've got to start there. Peak BP Platinum™ is the only all-natural formula that supports healthy blood pressure with four clinically-proven ingredients that help:

Blood Pressure

Arterial Health

Endothelial Function

Blood Flow

Circulation

Inflammation

Oxidative Stress
Ingredients
What Are the Active Ingredients in Peak BP Platinum™
Four factors that inhibit normal blood pressure include artery stiffness, flexibility, blood flow and calcium.
Peak BP Platinum™ contains four natural ingredients to support arterial health and blood pressure levels within the normal range.
MegaNatural®-BP Grape Seed Extract is a patented ingredient utilizing the power of heart-healthy polyphenols to upregulate nitric oxide production (N-O). N-O is a messenger molecule, and when present in the inner lining (the endothelium) of blood vessels, causes the surrounding smooth muscle to relax, promoting healthy blood flow and circulation.
Two placebo-controlled human clinical trials conducted by researchers at the Department of Preventative Cardiology, University of California Davis School of Medicine, have found that MegaNatural®-BP can help support blood pressure within the normal range.
Vitamin K2 (as Menaquinone MK-7) — Vitamin K2, specifically the form known as MK-7, acts like a shuttle service that directs calcium to the places in your body where it's most helpful, like your bones and teeth, and away from arteries where it can negatively impact cardiovascular health. By cutting out the interference, this vitamin supports healthy blood flow and blood pressure levels within the normal range.
Pterostilbene — Found in blueberries, pterostilbene has antioxidant properties that promote healthy circulation. In a human clinical trial at the University of Mississippi School of Pharmacy, 80 subjects took either 100 mg of pterostilbene, 100 mg of pterostilbene plus Grape seed extract, or a placebo daily for eight weeks. Those who took 100 mg of pterostilbene and those taking pterostilbene AND grape seed extract experienced positive effects.
Green tea extract — Phytochemicals in green tea called catechins have been shown to combat oxidative stress, a known risk to cardiovascular health. Randomized controlled trials have demonstrated green tea extract's ability to support healthy systolic blood pressure. One cup of green tea contains 50 to 100 mg of green tea catechins. The amount shown effective in studies is 379 mg, and that's why we use the same amount in Peak BP Platinum™.
Support for arteries and blood pressure — available in Peak BP Platinum™!
The Active Ingredients in Peak BP Platinum™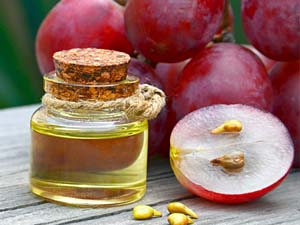 MegaNatural®-BP Grape Seed Extract
Heart-healthy polyphenols in grape seed extract promote nitric oxide. Nitric oxide helps support healthy blood flow. MegaNatural®-BP Grape Seed Extract is pure grape seed extract from polyphenol-rich California-grown grapes, is 100% water-soluble and shown effective in clinical tests.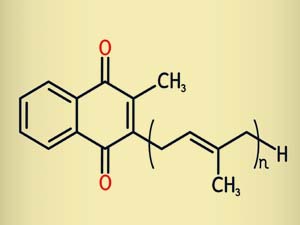 Vitamin K2 (as Menaquinone MK-7)
This amazing vitamin supports healthy blood flow and blood pressure. Vitamin K2 is found naturally in poultry, egg yolks, organ meats and cheeses, as well as in fermented soybeans also known as natto.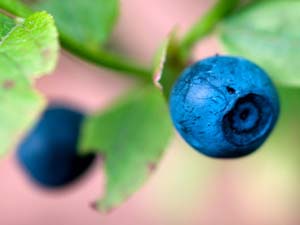 Pterostilbene
Pterostilbene is the primary antioxidant component of blueberries and supports healthy circulation. Pterostilbene has much greater bioavailability (more easily absorbed and used in the body) compared to other stilbene compounds such as its popular cousin, resveratrol.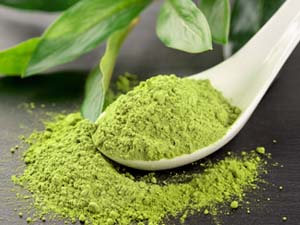 Green tea extract
Phytochemicals in green tea called catechins have been shown to stand against oxidative stress, supporting cardiovascular health. One cup of green tea contains 50 to 100 mg of catechins. One Peak BP Platinum™ capsule contains a full 379 mg, the amount shown in studies to support normal blood pressure.
Label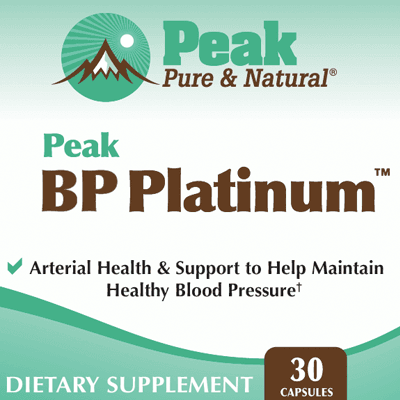 Supplement Facts
Serving Size: 1 capsule
Servings Per Container: 30
Amount
Per
Serving
%DV
Vitamin K2 (as Menaquinone MK-7)
180 mcg
225%
Green Tea Decaffeinated
379 mg
*
Mega Natural®-BP Grape Seed Extract (Vitis vinifera) (seed)
150 mg
*
Pterostilbene
100 mg
*
*Daily Value (DV) not established.
Other Ingredients: Vegetable Capsule, Rice Concentrate (Nu-Flow®), Dicalcium Phosphate, Silica.
MegaNatural®-BP and its logo are trademarks of Constellation Brands Inc.
Ribus, Inc is the owner of the registered trademark Nu-Flow®.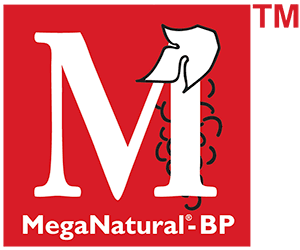 Suggested Use: Adults take one (1) capsule daily with a meal as a dietary supplement, or as recommended by a healthcare practitioner.
Caution: If you are taking anti-coagulant or anti-platelet medications, or have a bleeding disorder, consult with your healthcare provider before taking this product.
Warnings: KEEP OUT OF REACH OF CHILDREN.
Do not exceed recommended dose.
Do not use if clear neck seal is broken or missing.
If you are nursing, pregnant, taking medication or have a medical condition, consult your physician before taking this product.
Store at room temperature, in a dry place.
†This statement has not been evaluated by the Food and Drug Administration. This product is not intended to diagnose, treat, cure or prevent any disease.
Manufactured for: Peak Pure & Natural®
P.O. Box 24638
West Palm Beach, FL 33416
1-866-773-6899
www.PeakNatural.com
PPN00014
Both the ingredients as well as the amount of any ingredient used in Peak Pure & Natural® product formulations are chosen based on the following criteria:
Maximum Safety, Efficacy, Quality, Purity and Benefit
Many supplement manufacturers formulate products that only contain the minimum approved amount of any ingredient needed to qualify. Our products are different.
We provide the amount that research shows will provide optimal efficacy while remaining in safe, approved limits. Those other manufacturers are hoping you won't look too closely at their product labels to see you're paying a maximum price for the minimum benefit.
Peak BP Platinum™ contains the amount of the active ingredients shown to be effective in clinical studies.
We also take into consideration the synergy between ingredients and how they affect each other when choosing how much to use in a product formulation, as well as the serving recommendations.
You can also feel confident that we go to great lengths to ensure quality, purity and your satisfaction in every product we offer so you can stay in Peak health.
The Peak of Transparency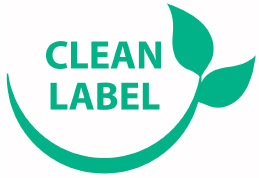 Clean Label: Product is manufactured without silicon dioxide, magnesium stearate and other synthetic fillers commonly used in the manufacture of nutritional supplements.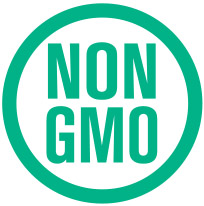 NON GMO: Ingredients are from non-GMO sources.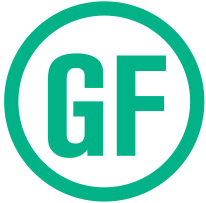 Gluten Free: Ingredients are free of gluten and manufactured in an environment free of gluten; eliminating the risk of contamination.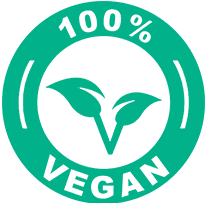 100% Vegan: This product is 100% Vegan. This product is Vegan compliant concerning both its active and inactive ingredients.
Free of Major Allergens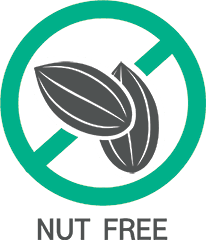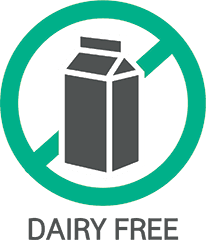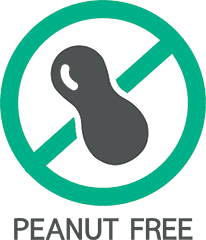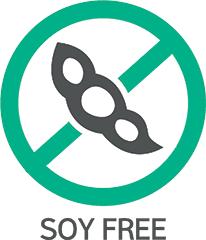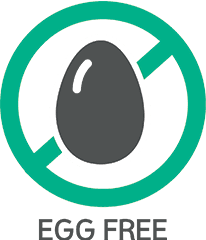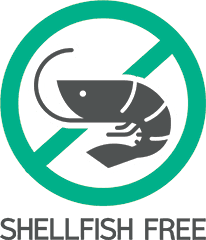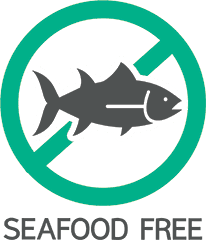 How-to-use
How to Use Peak BP Platinum™
For maximum benefit from your supplement:

Take Peak BP Platinum™ daily
The serving recommendation for Peak BP Platinum™ is one (1) capsule daily and it may be taken with or without a meal. As with most supplements, if you stop taking Peak BP Platinum™ any improvements will likely revert.

Medication Warning
Consult your physician before taking Peak BP Platinum™ if you are taking anti-coagulant or anti-platelet medications or have a bleeding disorder.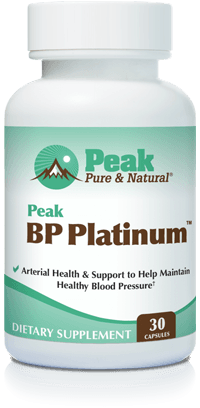 Supports Blood Pressure Levels in the Normal Range

Promotes Arterial Health

Supports Smooth Blood Flow

Enhances Circulation

Douses Inflammation

Fights the Effects Oxidative Stress

Promotes Flexibility
FAQ
FAQ (Frequently Asked Questions)
When optimized, four factors contribute to normal, healthy blood pressure: artery stiffness and flexibility, blood flow and calcium.
The unique combination of ingredients in Peak BP Platinum™ was selected to support these key elements for blood pressure levels in the normal range.
Vitamin K2, specifically the form known as menaquinone — or MK-7 — helps shuttle calcium out of the bloodstream that contributes to artery stiffness and can constrict blood flow.
Pterostilbene, antioxidant-rich and naturally found in the skin of blueberries, this nutrient contributes to the flexibility of arteries promoting blood flow.
MegaNatural®-BP Grape Seed Extract activates the enzyme nitric oxide synthase (eNOS) to produce nitric oxide (N-O). N-O is a messenger molecule, and when present in the inner lining of blood vessels helps the surrounding smooth muscle relax so they can open wide.
Green tea's catechins address oxidative stress and calm inflammation, which can narrow arteries, veins and capillaries, inhibiting blood flow.
Some people will notice positive results in as little as a few weeks of starting Peak BP Platinum™. However, "every body" is different, therefore we recommend you give your supplements time to work. For best results, take one capsule daily for at least 90 to 120 days to see maximum benefit. Individual results may vary.
This supplement can be taken at any time of day. If you are prone to stomach upset, take with a meal.
It's recommended to take one serving daily. One serving is one (1) capsule daily.
This product carries an anti-coagulant warning on its label. Consult with your health care practitioner before taking this product if you take Coumadin® (Warfarin) or other blood thinners. A pharmacist or medical professional can advise you if you have any concerns with any other medications you are taking.
We do not recommend you stop taking any medication you have been prescribed without first talking to your doctor.
If you are pregnant or nursing or have a special condition, consult your physician before taking this supplement.
All Peak Pure & Natural® products are 100% manufactured in the United States of America with quality ingredients sourced globally.
All raw materials are purchased from qualified vendors who have been approved and audited by our manufacturing partners' Quality Assurance team. Each raw material is tested for identity and purity to ensure we are using only the highest quality ingredients for our products. You can feel confident that what you see on the label is exactly what's in the bottle.
In addition, we only manufacture in FDA Registered and Inspected Facilities that are NSF® Certified, which means each facility is regularly and independently inspected by NSF® International to ensure all FDA cGMP requirements are met on a continuous basis.
This product is free of milk, eggs, fish, shellfish, tree nuts, peanuts and wheat.
The active and inactive ingredients in Peak BP Platinum™ are plant-based. Not only are the capsules vegetarian, each ingredient used in the formula is 100% vegan as well.
Supplements should be stored in a cool, dry location.
This product is designed for adult humans.
Reviews
Pink pure and natural BP platinum
I have been on blood pressure medication's for a number of years and the BP Platinum has an able to me to decrease the amount of medication and frequency Wild consistently keeping my blood pressure in the normal range and in fact it could be said, excellent normal range.
Very satisfied with BP Platinum.
My blood pressure dropped from 170'S to low 130'S. My cardiologist was very interested in BP Platinum, and got on her computer to check it out.They had been trying to to get below 150.
Order not received
I called customer service on 7/12/22, in order to follow-up on the status of my 7/3/22 order (order not received at that time). Customer service replied that their records reflected that my order was shipped and that I would need to follow-up with them on 7/20/22, in the event that no order has been received.
Extremely poor service.
I will request for a refund, if my order is not received this week.
BP Platinum Supplement
Haven't taken the supplement long enough to tell whether it will work or not. It's not an immediate reaction.
Peak BP Platinum™ Supplement
For Me It's Personal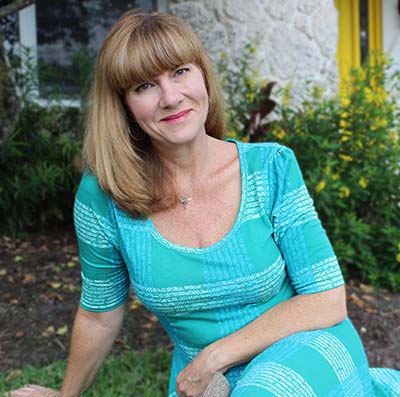 I'm Virginia Tims-Lawson, founder of Peak Pure & Natural. Natural health research and nutritional supplements are my passion. As are maintaining a healthy and active lifestyle well into my senior years. And because you're here, I bet you have the same goal.
At Peak Pure & Natural, our approach to supplement formulation is different from our competitors. Simply put, you won't find any "fairy dust" formulas here. We believe nutritional supplements that contain every ingredient, but the kitchen sink is a waste of your hard-earned money … because there is not enough of any one ingredient to do the job it promises.
That's why we've developed Peak BP Platinum™ with only the highest quality and most efficacious ingredients demonstrated to best support your arteries and blood pressure. That means you get a formula with the right ingredients in the right amounts that work so can enjoy all the health benefits we promise.
We also believe you must give Peak BP Platinum™ time to work. That's why we offer multi-bottle discounts on our Peak BP Platinum™ supplement. And free shipping anywhere in the U.S. when you order 3 or more bottles.
And I personally stand behind our Peak BP Platinum™ supplement with Virginia's "Lifetime" Money-back Guarantee of Satisfaction. It's the best in the business and here's how it works: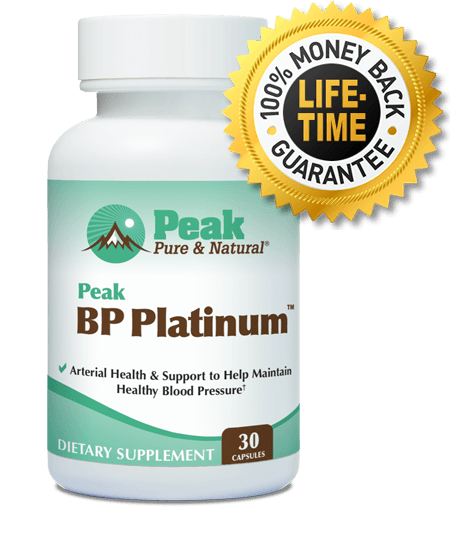 Our 100% Lifetime Guarantee of Satisfaction
Get Peak BP Platinum™ exclusively from Peak Pure & Natural®!
Try Peak BP Platinum™ today and take back control of your blood pressure!
Your purchase is Risk-Free because you're covered by my 100% lifetime guarantee of satisfaction: If at any time 1 month, 1 year or even 10 years from now you aren't completely satisfied with your purchase, just send back the Peak BP Platinum™ bottle(s) — full, open or even empty and we'll refund 100% of your purchase price.
Feel confident giving Peak BP Platinum™ a good try because you have a lifetime to decide if it's working for you, no kidding!

Peak BP Platinum™ pairs well with Peak CoQSol10 CF™
Every single cell in your body needs Coenzyme Q10 — or CoQ10, as it's more commonly called.
Your cells use it to produce the energy your body needs for basic functions — including cell growth and maintenance and muscle function. Plus, CoQ10 stands against free radicals.
It's essential for good health. The problem is CoQ10 levels decline with age. In fact, declines in CoQ10 levels begin as early as your 20s.
So, is it any surprise to learn that 39% of hypertensive patients are found to be deficient in Coenzyme Q10?
That's why it's so important to take a high-quality CoQ10 supplement.
Many conventional CoQ10 supplements are made with ubiquinone — a substance that must be converted into ubiquinol in order to be used by your body. But it gets increasingly harder for your body to turn ubiquinone into ubiquinol as you age.
To make matters worse, conventional CoQ10 supplements can crystallize during the production process which lowers CoQ10 bioavailability.
Thanks to a trio of ingredients and a unique manufacturing process, Peak CoQSol10 CF™ is a completely soluble liquid, crystal-free ubiquinol CoQ10, formulated to give your cells the energy they need for optimal function!
Because Peak CoQSol10 CF™ supports cellular energy and heart health, it's the perfect compliment to Peak BP Platinum™.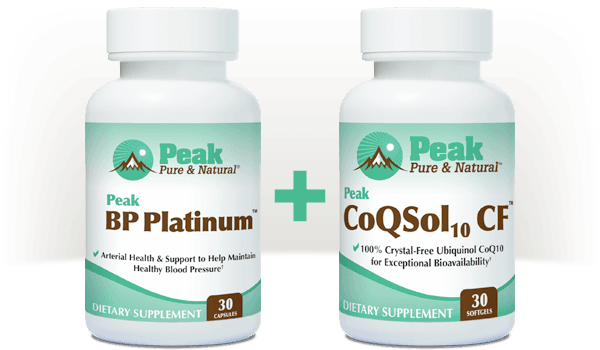 Commitment to Customer Satisfaction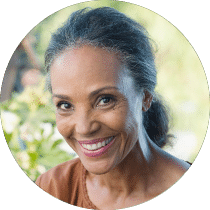 Great Customer Service!
"I like most of your products, but, most importantly to me, is your great customer service. Thank you for your continued kindness and politeness over the phone."
— Antoinette P.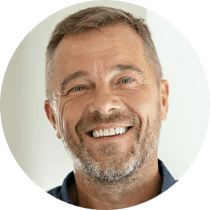 Can't praise you enough!
"Hi Virginia, I can't praise your company enough. You and your people have better service than any company I've dealt with."
— Daniel S.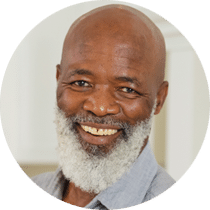 My favorite!
"I do not take any drugs, but I do take many supplements. Your Peak products are some of my favorites and I really enjoy reading all your promo booklets. I have purchased nearly all of the Peak products and take at least 5 or 6 different ones every day. Also, I like the well-sealed bottles. "
— G.W. L., Vicksburg, MS
Products related to this item